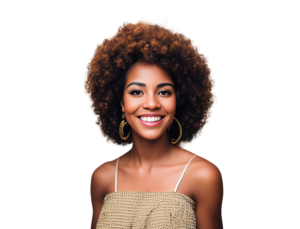 Within the field of dentistry, prevention is key in avoiding common concerns such as tooth decay and periodontal disease, and this process centers around two actions. The first is your home hygiene regimen, including twice-a-day brushing, as well as a dedication to thorough flossing between your teeth. But even with an immaculate routine at home, you still need to see a qualified dental professional at least every six months, if not on a more frequent schedule. Some patients have specific needs that require more trips to the dentist, so talk to your healthcare provider about your needs.
At Stubbs Family Dentistry in West Allis, WI, we can help you to stay on top of your oral health through consistent care. By keeping to your schedule of appointments, you can receive early diagnoses. This way, you can address any issues quickly after they start to develop, so that you can limit the progression of tooth decay and periodontal disease. Both of these conditions are prevalent causes of tooth loss, and we are here to give you the tools you need to fight them!
Skipping Your Semiannual Checkup Can Lead To Serious Consequences
While your home dental regimen of brushing and flossing is vital to your lasting health, there is more that you need to do to keep yourself safe. If it has been longer than six months since the last time that you spoke with a dentist, take the time to schedule your next appointment. These visits bring you significant benefits and can help you to have a fresher feeling and better breath, as the accumulation of harmful biofilm can contribute to both of these conditions.
You also have the opportunity to strengthen your routine care by knowing where you are falling short. Even when you spend enough time brushing and flossing, there may be areas that you are avoiding without even knowing it!
Determining Your Needs Through A Thorough Visual Examination
Alongside the dedicated cleaning of your smile, you will receive an examination and imagery. This process helps your dentist to understand the current weaknesses of your oral health, so that you can plan for any restoration. For instance, cavities are a prevalent condition that can require a dental filling to correct, and we proudly employ composite fillings, so that your solution matches the shade of your existing enamel. The development of periodontal disease is another cause for concern, as this is a leading cause of tooth decay. Through scaling and root planing, we can help you to slow or even halt the progression of this infection.
Helpful Preventive Care With Stubbs Family Dentistry
Take the time for your semiannual checkups with your dental provider in West Allis, WI. Give our team a call at Stubbs Family Dentistry at (414) 541-8250 for more information!