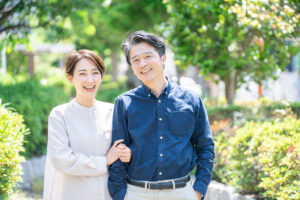 Now that we have reached the start of the new year, it is time to resume our standard activities. Hopefully, we have taken stock of the last year and set new goals for 2023. Health resolutions are common and they can be particularly helpful for your dental wellness.
Take control of your future this January and schedule an appointment for a routine cleaning and examination. Your smile requires consistent maintenance to remove tartar and identify any potential medical concerns before they progress further. At Stubbs Family Dentistry in West Allis, WI, we understand the importance of preventive care. Plan for your upcoming year armed with the knowledge that comes with regular maintenance.
Relieve Your Schedule With A January Visit
Setting your first dental appointment near the start of a calendar year can help you to keep to a strict timeline. You should be scheduling your visits every six months at the least, and starting the year off right can give you more flexibility down the line. Time is a valuable commodity and without extra effort, you might allow yourself to put off these vital examinations.
If you are the parent of a child, this can also be a handy way of instilling positive dental values in your little ones. Their smiles are particularly important to monitor. The trained experience of an oral health professional is crucial in the identification of multiple troubles.
A Solid Foundation To Improve Your Dental Wellbeing
You can also use a January examination as a way to determine your next dental direction. An appropriate discussion of cosmetic dentistry requires that you start with a safe smile. Address issues with infection first so that you can rely upon your own immune system to continue to keep your mouth strong.
This approach can also help you to take each step in the right order and timeline. For instance, porcelain veneers do not whiten in the same manner as our natural enamel. Better results come through improving discoloration before the placement of your veneers solution.
A solid knowledge of your oral health can benefit both you and your care provider. You can have a detailed conversation about your goals and how to reach them. Ensure that you are taking to correct approach, as well!
Helping Smiles Like Yours To Thrive In West Allis, WI
Schedule your regular examination and cleaning in January to give yourself a leg up in your smile maintenance throughout the year. This time can also be helpful in planning for future improvements as well. Give yourself the appropriate time and thought in your cosmetic enhancement in order to achieve a positive outcomes. For more information or to schedule your appointment, call Dr. Stubbs in West Allis, WI, at (414) 541-8250. Set your oral health baseline this January and make the most out of this year!