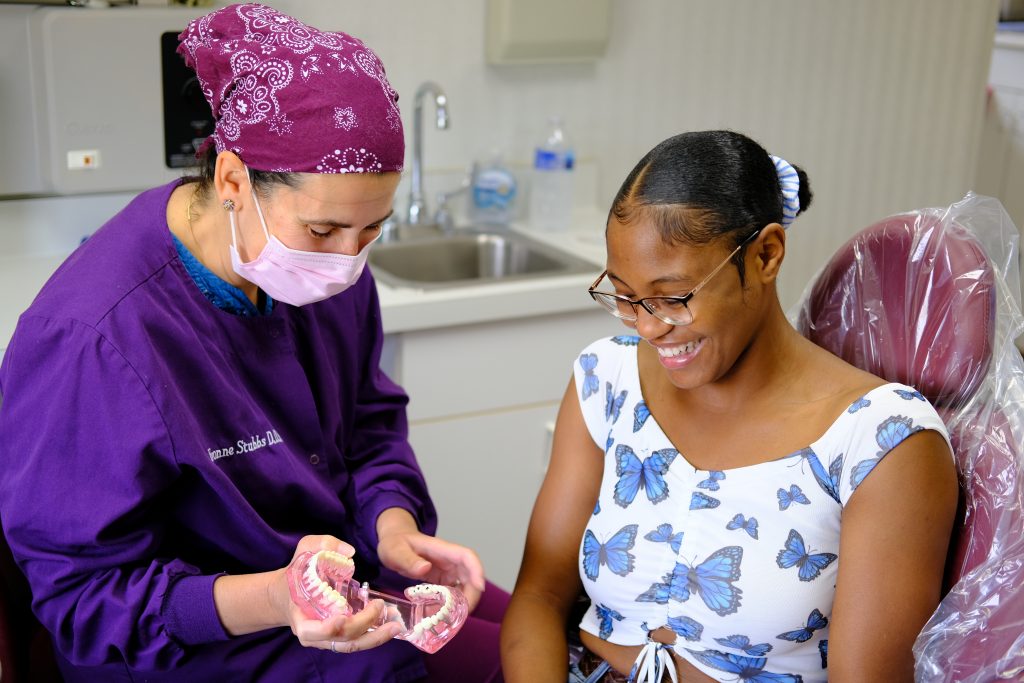 Brushing twice daily and flossing at least once a day will help minimize the chance of tooth decay and permanent stains that come from eating and drinking. Routine exams and dental cleanings also help with these issues. Still, there may come a time when the stains accumulate noticeably, and a professional teeth-whitening treatment is needed.
How Does It Work?
We are happy to offer patients an effective at-home, teeth-whitening treatment that you can apply whenever it's most convenient for you. Once Dr. Stubbs determines that you qualify for this treatment, you'll be fitted for personalized whitening trays. You fill them with a peroxide-based whitening gel and wear them daily for 30 minutes to 45 minutes (or as directed by Dr. Stubbs). The whitening gel in the trays permeates your dental enamel, helping break up the stains. The treatment usually lasts for two weeks, though this can vary depending on the severity of the stains. After this time period, you should begin to notice a whiter and brighter smile.
What Can I Do to Avoid Stains?
While our teeth-whitening treatment should help to remove stains, it isn't a permanent solution. To help minimize future staining, avoid smoking and stain-producing food and drinks, such as berries, coffee, red wine, soy sauce, tea, and tomato sauce. Brush twice a day and floss once a day. Also, schedule regular exams and dental cleanings with us once every six months.
Schedule a Teeth-Whitening Treatment Today
Let us help you achieve a brighter smile with our teeth-whitening treatment. To schedule an appointment, fill out our online form, or call our office in West Allis, WI, at 414-541-8250. We proudly serve the residents of West Allis, Brookfield, Wauwatosa, and all Western Milwaukee communities.