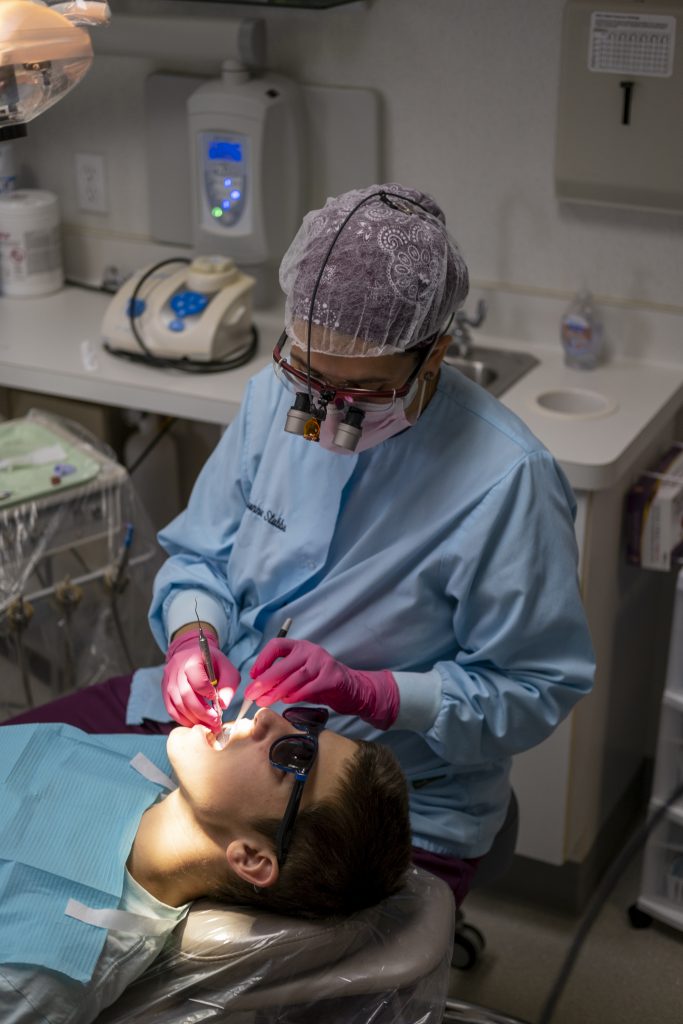 One of the more common issues that people face is tooth decay. It is rare that anyone goes through life without experiencing at least one cavity. Since they are so common, they are one of the easier dental issues to repair. We treat them with custom dental fillings that help reduce both discomfort and further damage from decay.
What Are Tooth Fillings?
A dental filling is made from biocompatible material and is used to fill in a cavity left behind from decay. Many times, cavities form in your back teeth, because there is more surface area and abundant crevices for bacteria to gather. When you make an appointment with us at Stubbs Family Dentistry, we will thoroughly clean your tooth, remove the bacteria that is causing the decay, and then place the tooth-colored filling inside the cavity. This will help protect the tooth from further damage.
What Are They Made From?
While silver fillings were used for years, most dentists now use composite resin for fillings because its color can be matched to your teeth. Composite resin is durable and is a mixture of porcelain particles and finely ground glass.
Should I Ignore a Cavity?
You should never ignore a cavity, because it can grow over time. As it gets larger, it will cause more discomfort. The infection may also spread to your tooth's internal structure, leading to more intensive dental treatments, like a root canal therapy to address the issue.
Schedule a Dental Filling Today
A tooth-colored dental filling is an option for relieving discomfort from a cavity. To schedule an appointment, fill out our online form, or call our office in West Allis, WI, at 414-541-8250. We proudly serve the residents of West Allis, Brookfield, Wauwatosa, and all Western Milwaukee communities.