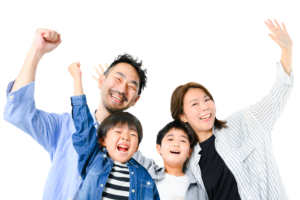 The tone for health in your family starts with you as the parent. Dental hygiene habits start early and can be difficult to retrain, so it is vital that you give them the tools they need as they grow into adulthood. The schedule of checkups for you and your little ones can help you to keep the emphasis on dental wellness for every member of the family.
At Stubbs Family Dentistry in West Allis, WI, we understand how important your family is to you. Take the time to bring your little ones with you to the dentist for routine cleanings and examinations. A visit with a trusted dental health professional can allow you to keep the focus on their smiles. Be a positive role model in their development by scheduling your checkup right alongside theirs, so show them that the dentist is a part of their healthy growth!
Give Them Positive Habits That They Can Keep Through Adulthood
If you are the parent of a young child, you understand the struggle that can come alongside their routine dental care. Without the experience of the effects of their actions, their brains do not have the same understanding of oral health as grown adults.
Try to make their regimen as fun as possible with their favorite song, which can also serve as a timer for their care. Their health habits start early, so every action you take can give them a greater chance of success as they grow. If they are having trouble maintaining their routine, bring them in for a discussion about their care at a checkup.
Stick To Your Schedule Of Checkups For The Whole Family
The routine cleaning and examination of your smile is important for people of all ages, and you should see a professional at least every six months. If it has been longer than this, take this opportunity to find your way back to a positive dental path with a semiannual checkup for your entire family.
You can be a role model for your children by scheduling their appointment alongside yours. Show them that the dentist is a sign of healthy development with a visit around an important event. Some parents have success near a birthday or before a vacation, so that there is a sense of accomplishment tied to their care.
Helpful Family Dentistry In West Allis, WI
The cleaning and examination of your smile is vital to your lasting dental success. Take the time to schedule your visit right alongside those of your children, so that you have the opportunity to be a positive role model. Call Dr. Stubbs, in West Allis, WI at (414) 541-8250 for more information or to schedule an appointment for your entire family!