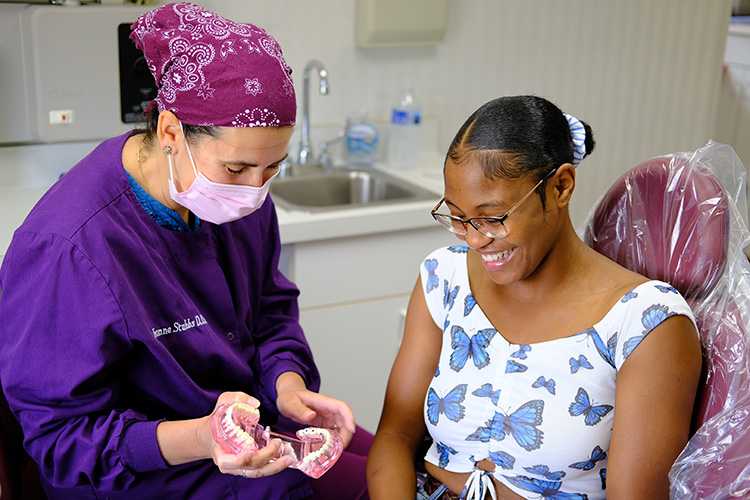 Our focus is on you when it comes to quality dental care at Stubbs Family Dentistry. We use advanced dental technology and the latest techniques to help you maintain your oral health. When you visit us for a regularly scheduled appointment, Dr. Stubbs and her team will review your dental history, consult with you about any issues, and plan treatments that may be needed.
Click on the links below to learn more about the types of general dentistry options we provide.
Make a General Dentistry Appointment with Us
With routine exams and dental cleanings, we can help maintain good oral health for you and your family. To schedule an appointment, fill out our online form, or call our office in West Allis, WI, at 414-541-8250. We proudly serve the residents of West Allis, Brookfield, Wauwatosa, and all Western Milwaukee communities.