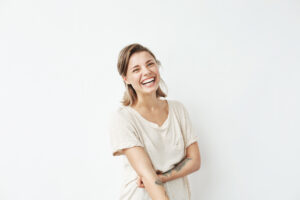 Do you want to see a more brilliant smile when you look in the mirror? If you are struggling with stains on your enamel from normal daily use, talk to your dentist about ways to work toward a brighter smile. While there are many new options available at your local supermarket, these can wind up being ineffective and, in some situations, harmful to the health of your enamel.
When you need a smile refresh, talk to our team of cosmetic dentistry experts in West Allis, WI about your options in teeth whitening. By working alongside a trained dental professional to lift the shade of your smile, you can keep an eye on your oral health with a trusted provider. This can help you to avoid dentin sensitivity, which can happen due to overbleaching. Be sure that you are taking a healthy approach to teeth whitening with the help and experience of a talented local dentist. Schedule your appointment with our team today to start your cosmetic journey!
Begin Your Teeth Whitening Path With A Checkup
If you have started to notice that your smile is a little more dim or yellowed than it once was, make the effort to schedule a dental checkup. Most people require these visits every six months, so you might already be due for a cleaning and examination. While you are at the office, be sure to mention that you would like to see a brighter smile when you look in the mirror.
Your dentist can determine the cause of your tooth discoloration and give you a diagnosis. This way, you can know why you are seeing this change and make smart moves in your next steps. If you have any questions about your oral health, take the time to ask them while you are here.
Whiten Your Teeth With A Simple At-Home Solution
At your appointment, we can also discuss treatment for your dull or yellowed smile. If your dentist gives you a diagnosis of extrinsic enamel stains, learn about how a custom at-home treatment option may be right for you. Our team will give you a set of molded trays that fit your mouth exactly, as well as an effective lifting agent. Simply fill your trays with the gel and wear them for a set period of time. In as little as 10 to 14 days, start to see results!
Find A Brighter Smile With Our West Allis Team
If you are tired of your stained or yellowed teeth, talk with our team about your options in treatment. To learn more about how we can help you to achieve a brighter smile, give us a call at Stubbs Family Dentistry at (414)541-8250 today!