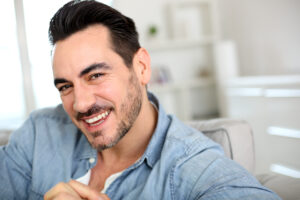 How would you like to project more confidence when you smile? For some people, a specific flaw can stand between them and the kind of appearance they would like to show off when they smile and speak. For others, there may be several reasons why they are unhappy with how they look. Our West Allis, WI dentist's office can help people with varying needs and concerns about how their teeth look. In fact, we can actually provide positive results for people with varying concerns through the placement of porcelain veneers. With these restorations, we can take on several issues at one time, and we can offer lasting benefits after just two appointments.
Can Cosmetic Work Really Deliver Long-Term Improvements For Your Smile?
If you choose to pursue cosmetic dentistry, how much of an improvement to your smile can you expect to see? In addition to wanting to know what can be done, you can be understandably concerned with how long your results will last. One way we can help is by offering care with porcelain veneers. These restorations are custom-made to cap the front surfaces of teeth only. While they only need to cover this limited area, their presence effectively hides problems with discoloration, damage, problems with poor spacing, and more for the long term.
Taking A Personalized Approach Toward Treating Your Appearance Issues
Porcelain veneers are personalized for the patients who receive them. Taking this kind of care to provide the right restorations can ensure that results are lifelike and that all of your concerns are resolved. The process required for creating and placing them fits into two appointments. During that first visit, we can prepare your teeth to receive your restorations with conservative preparatory work, and we can capture the measurements we need to determine the shape and size of these restorations. At your return appointment, you can have your veneers permanently set in place to provide lasting changes that give you a more symmetrical and attractive appearance.
What Else Can Your Dentist Do To Change Your Smile For The Better?
There are different ways to have your smile restored. Sometimes, the protection of a crown is recommended so that you can have meaningful bite improvements as well as cosmetic changes. If you are bothered by discoloration, we can target the stains that have hurt your smile through a professional whitening treatment. Taking care to recommend a service based on your concerns and the state of your smile can ensure that your results truly suit you and serve you.
Talk To Your West Allis, WI Dentist About Using Veneers To Improve Your Smile!
If you want to know more about how porcelain veneers can improve your smile, please reach out to Dr. Stubbs in West Allis, WI, by calling (414) 541-8250.