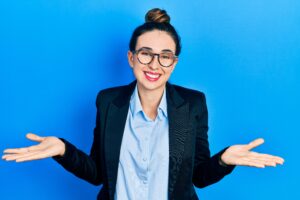 If you receive a crown that is made to match your enamel, can you trust it to do more than just maintain your appearance? This kind of restoration fully surrounds a tooth above the gumline, which means it both covers it and performs biting and chewing functions on its behalf. Your West Allis, WI dentist's office is prepared to provide a crown that offers cosmetic benefits as well as functional support. That means you can still maintain a natural bite function by putting pressure on your restoration. At future dental exams, we can take care to closely evaluate restorations as well as your teeth to determine if there are any concerns about them.
Counting On A Crown That Imitates Healthy Enamel
If you need work done on a tooth that is easy to see when you smile and speak, you can be understandably worried about how you will look once treatment is completed. Both the dental fillings and dental crowns that we provide during restorative services can imitate your enamel. A crown will be important for treating teeth that need more protection. This is the case when you have an advanced cavity, or when you need to do something about a physical injury.
Providing Treatment With A Lifelike Restoration
Lifelike restorations provide protection while also taking care of how you look when you smile and speak. To make sure you have the right crown, and that it will remain in place, preparatory work will occur that includes careful changes to your tooth structure and important measurements. At a follow-up visit, you can have your restoration secured. The placement process is a permanent one, with the crown remaining secure enough to stay fixed in place even as you continue to apply pressure to it as you bite and chew.
Making Sure Your Crown Remains Secure
While you can remain confident in your smile and oral health after restorative treatment, you should remain informed about the condition of your crown. You can stay this way thanks to your regular trips to the dentist's office. At every routine exam and cleaning, you can receive important feedback about restorations and your dental enamel. You can also keep your restorations healthy by practicing good oral hygiene efforts and keeping bacteria and food particles from causing problems.
Talk To Your West Allis, WI Dentist About Treatment With A Lifelike Crown
What can you really expect from treatment with a dental crown? The right restoration can provide the support you need to maintain your bite function and also offer cosmetic benefits! If you would like to find out more about the care we provide when patients have oral health issues, please reach out to Dr. Stubbs in West Allis, WI, by calling (414) 541-8250.