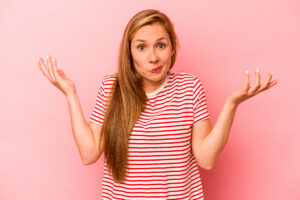 If you receive a permanent restoration for a problem tooth, you can stop worrying about its appearance. This is true for people who have teeth that are misshapen, injured, the wrong color, or flawed in other ways. Depending on the type of care provided to you, your restoration can also have long-term benefits for your oral health and improve your bite function. At our West Allis, WI dentist's office, we can supply the right support for patients in need of restorative treatment as well as those who are focused on cosmetic improvements. For those who are primarily concerned with making a change to their smile, we can recommend porcelain veneers for flawed teeth. Those who are bothered by issues that also affect their dental health and bite function can benefit from dental crowns.
Both Crowns And Veneers Can Offer Lasting Support For Teeth
Both dental crowns and porcelain veneers are permanent restorations, which means they remain in place to provide benefits for the long term. With both, cosmetic improvements can be made. However, while veneers are focused on making changes to the way you look, dental crowns are used to address oral health issues as well as concerns about appearances. Veneers offer the more conservative treatment option, as they only cover portions of teeth. Crowns completely cover teeth above the gum line, which means more preparatory work must take place.
Planning Treatment With Porcelain Veneers
The placement of porcelain veneers requires two appointments. At your first visit, we will take the measurements that we need and perform mild preparatory work to confirm you have the space for your restorations. You will come back to our office to have your veneers bonded to your enamel. The process of affixing them is a permanent one, which means at the end of your appointment you can enjoy long-term changes to the way you look!
Using Dental Crowns To Restore Your Oral Health
When problems stem from cavities or injuries—or when naturally occurring issues stop a tooth from properly supporting your bite—the right solution can involve the placement of dental crowns. This procedure will also require two appointments. When your crown is in place, you can enjoy more than just a cosmetic change, as you can find that it is easier to bite and chew when you have the added support of your restoration.
Talk To Your West Allis, WI Dentist About Treatment To Improve Your Smile!
When patients come to us with concerns about their dental health and appearance, we are ready to provide support through the appropriate care. If you want to know how the right restoration can benefit you, reach out to Dr. Stubbs in West Allis, WI, by calling our practice at (414) 541-8250.