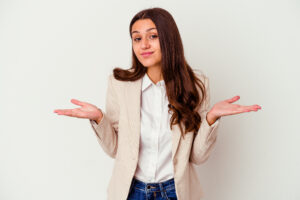 Life can become hectic with little advance warning, and it can stay hectic for a frustrating length of time. While this can make certain priorities more difficult to keep up with, letting something stand between you and your general dental exams can have serious consequences. The longer you go without your appointments, the more likely you are to both experience oral health problems and have those problems worsen. Our West Allis, WI dentist's office is here for you if you need to stay consistent with preventive care as well as if you need to restart regular appointments.
Skipping Or Delaying Dental Exams Can Have More Consequences Than You May Realize
If you feel like your smile is healthy, how much trouble can one missed dental visit cause? The longer you go without preventive services, the more likely you are to have issues in the near future. One reason for this is that oral health threats can require restorative dental work before they cause you noticeable discomfort. Another is that you miss out on important dental cleanings when you go without regular appointments, so plaque and tartar buildup can do more harm to your well-being.
What To Look Forward To During Routine Smile Care
At your next routine oral health exam, Dr. Stubbs can closely evaluate you and give you detailed feedback about the state of your smile. This review can be particularly important if you have gone longer than the standard six months between visits. Your evaluation can result in the discovery of a cavity that has recently formed, one that has not yet caused discomfort or any other changes you could identify. At your appointment, you will also have your teeth professionally cleaned. There are several advantages to having this service performed regularly—one noteworthy benefit is that you will have tartar deposits removed, something you are not able to do on your own.
What We Can Do For You If We Identify A Problem During Your Appointment
If we identify a problem with your smile during your visit, we can provide timely care to prevent any further issues. Periodontal care can take place when you have issues with gingivitis. A scaling and root planing—a more involved cleaning to remove bacteria from teeth roots—can stop problems with gingivitis before they progress and make more advanced services necessary. When we provide restorative work for cavities, we can offer care that minimizes changes to your appearance and takes care to avoid unnecessary changes to your tooth structure.
Talk To Your West Allis, WI Dentist About Booking Your Next Dental Exam
To find out more about the benefits of regular dental exams, or to book your next visit, please reach out to Dr. Stubbs in West Allis, WI, by calling (414) 541-8250.