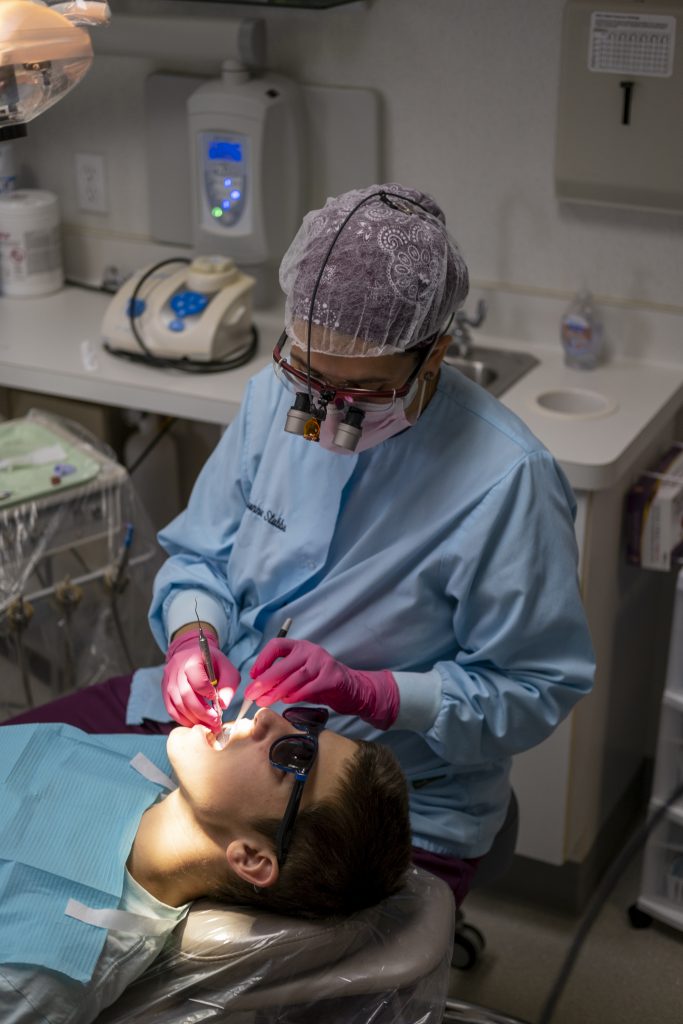 Your teeth are strong. In fact, they are some of the strongest parts of your body. That doesn't mean, though, that they're immune to damage, decay, or wear and tear. If you experience an accident or decay to your teeth that affects your smile and oral health, we can help repair the damage with restorative dentistry treatments. These options are designed to help rebuild a tooth's structure and functionality to avoid extracting it. With restorative dentistry, we can help you maintain your smile and improve your overall oral health.
Click the options below to learn more about the types of restorative dentistry services we provide.
We also offer full and partial denture fabrication and treatment for periodontal disease/gum disease. Left untreated, gum disease caused by dental infection may affect your whole body. We are committed to eliminating the disease to help restore your complete health. We offer scaling and root planing treatments, as well as minimal trauma, laser-assisted, and conservative periodontal surgery techniques.
Schedule a Consultation About Our Restorative Dentistry Services
Let us help you regain your full smile and maintain your oral health with restorative dentistry treatments. To schedule an appointment, fill out our online form, or call our office in West Allis, WI, at 414-541-8250. We proudly serve the residents of West Allis, Brookfield, Wauwatosa, and all Western Milwaukee communities.