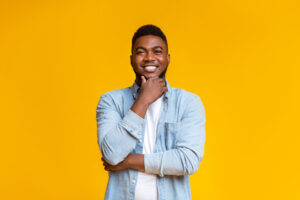 There are different problems that cause people to experience a dip in smile confidence. With that said, certain issues can come up regularly, such as a concern about dental discoloration. Are you someone who feels that their smile should be brighter? At our West Allis, WI dentist's office, we can offer support with the right cosmetic procedure! We can actually provide personalized teeth whitening kits to our patients who want to see us about enamel stains. Because of this, we can provide results that allow you to take care of your smile in the comfort of your home. Of course, we are here to do more than just provide materials that you can use to fight stains. We can also provide guidance on keeping new stains from forming, and we can help if discoloration proves to be a problem within the tooth structure.
Dental Discoloration Is Something That Many People Experience
Dental discoloration can prove difficult to avoid, but when too many stains are picked up, it can become a significant cosmetic concern. Unfortunately, that concern is one that can be difficult to address without some help from your dentist. Store bought whitening agents are limited in what they can do to address discoloration. With the option to take home a professional whitening kit available to you, our practice can give you a resource to more effectively fight stains. We can also provide guidance to help you keep your smile bright after your at-home treatment is over.
Using A Take-Home Teeth Whitening Kit To Fight Discoloration
A personalized teeth whitening kit can be provided to you in order to remove tough stains that you have picked up over time. With the kit, you can gradually resolve problems with discoloration that have made you embarrassed. Your kit will contain strong but safe bleaching agents as well as trays that make applying them easier. Once you complete your daily applications, you can marvel at how much younger you look and how confident you feel!
Preserving Your Smile After Your Whitening Efforts Conclude
Through a combination of good oral hygiene and safer diet choices, you can avoid the buildup of new enamel stains. Just as you can simply reduce your exposure to enamel stains by avoiding certain foods, you can avoid stains more easily when you have a smile care routine in place that sees you thoroughly brush and floss. At your regular dental exams, we can provide guidance on preserving how you look as well as beneficial in-office services to preserve your oral health.
Talk To Your West Allis, WI Dentist About Treatment To Show Off Whiter Teeth
Through treatment to fight dental discoloration, our practice can help you remove embarrassing teeth stains and change your smile for the better! If you would like to find out more, reach out to Dr. Stubbs in West Allis, WI, by calling (414) 541-8250.