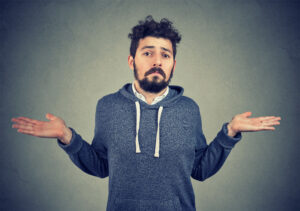 You may feel stuck with a dull, discolored smile when you try to fight enamel stains with store bought treatment options. These products can have limited impact on your appearance, as they can lack the potency to fight stains that have built up over time. Fortunately, this is not the only approach that you can take to restoring your appearance. At our West Allis, WI dentist's office, we can provide a customized teeth whitening treatment kit that will help you deal with tougher enamel stains. Through its use, we can help you show off dazzling smile improvements while still allowing you to perform treatments in the comfort of your own home. You can also come to us to arrange treatment when you have issues with intrinsic discoloration, which can call for a different solution.
We Can Help You Brighten Teeth That Look Dull Or Discolored
There are products sold at grocery stores and pharmacies that offer some help with dental discoloration. Unfortunately, that help can fail to deliver the improvements that you really want to see. When you have tougher issues with stains, you can talk to your dentist about how the right cosmetic service can help. With our personalized teeth whitening kits, we help patients resolve tougher problems with discoloration that have made them unhappy with the way they look.
Using Your Personalized Teeth Whitening Kit
We can create a personalized teeth whitening kit for your use at home. The kits that we prepare for our patients use bleaching agents that are strong enough to fight discoloration caused by particles that have settled in your enamel over time. They also include trays that make the daily application process easier. By following the recommended daily treatments and keeping the substance in place for the recommended time period, you can see remarkable improvements at the end of your daily sessions!
How Are Issues With Internal Discoloration Addressed?
Sometimes, people who are affected by dental discoloration actually have problems with issues that are not related to enamel stains. What you may need to look into is treatment for intrinsic discoloration. This refers to any problem within your tooth structure that alters your smile's color. Through the placement of porcelain veneers, we can hide blemishes in the tooth structure, and we can take on problems with the shape, size, and alignment of any teeth that look out of place, leading to even more cosmetic improvements.
Talk To Your West Allis, WI Dentist About Treatment For Your Discolored Teeth?
Through the treatment of discolored teeth, we can help our patients show off stunning smiles! We are happy to help you deal with stains that have proven resistant to store bought whitening products, and we can discuss care that can address intrinsic problems. If you would like to find out more, reach out to Dr. Stubbs in West Allis, WI, by calling (414) 541-8250.