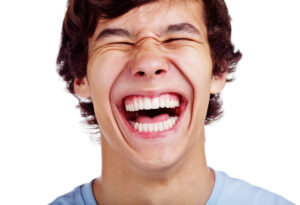 If you have several issues with your smile, or concerns about your oral health as well as your appearance, you can feel too intimidated to even bring up treatment with your dentist. What you should know is that our West Allis, WI dentist's office is prepared to assist with full mouth cases. If you need to have several of your teeth restored, or if you have both cosmetic and oral health issues to address, we can work with you to provide the right results. In the course of care, you can see stunning improvements that give you more confidence, and you can enjoy the benefits of having a healthier smile.
What Can I Do If I Need Several Procedures To Fully Restore My Smile?
You may feel intimidated by the idea of dental work when several procedures are recommended to help you see the right results. Because we are prepared to help those who are interested in more comprehensive services, we can make your goals easier to break down and pursue. Full-mouth cases often require both restorative and cosmetic dental work. It can take on purely esthetic issues with discoloration or minor wear and tear, but it can also help with more serious matters, including matters like tooth loss!
Working Out A Plan To Address Oral Health And Cosmetic Concerns
An assessment of your oral health and appearance will help us determine what service or services you should receive to see the right improvements. For patients who have problems with teeth that are missing or in need of extraction, we can use dental implants to hold lifelike restorations. Teeth that need functional support can receive dental crowns that match enamel and offer bite support. Cosmetic work with porcelain veneers can prove effective when you need restorations to cover flaws but do not require the advanced support of dental crowns.
Keeping Up With Preventive Care After Dental Work
Preventive dental appointments help patients avoid the kinds of problems that require in-office care. They are also important for preserving a smile that has been carefully restored through previous treatments. When you come in for your regular reviews, Dr. Stubbs can check on crowns and veneers as well as untreated teeth to make sure there are no issues. We can also offer guidance on caring for your smile in a way that helps you prolong the results of your treatments.
Talk To Your West Allis, WI Dentist About Managing Your Smile Care Needs!
A full-mouth treatment case can break down different services and their benefits for patients with more ambitious smile improvement goals. If you would like to learn more about what we can do for you, reach out to Dr. Stubbs in West Allis, WI, by calling (414) 541-8250.