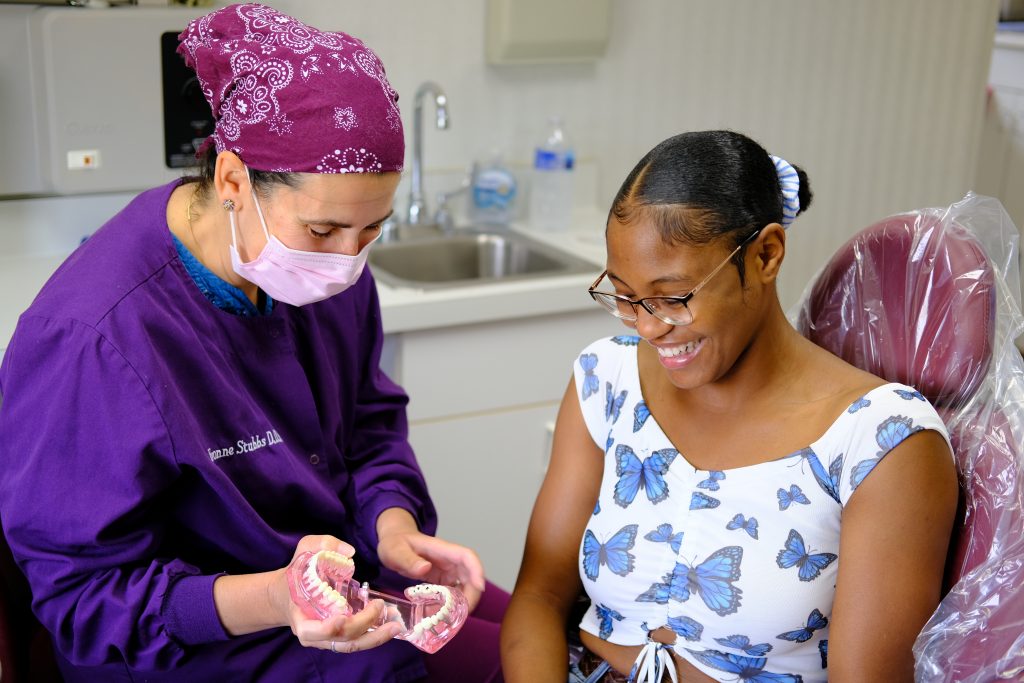 Some patients may require or want more than one cosmetic or restorative dentistry treatment to help regain and maintain their smiles and oral health. These types of full-mouth cases may include such procedures as dental bridges, crowns, implants, and porcelain veneers.
Dr. Stubbs will gladly partner with you and a network of skilled and experienced dental professionals for your full-mouth rehabilitation or smile makeover, referring out when needed.
Schedule a Consultation About a Full-Mouth Dental Treatment
Let us help plan a full-mouth dental treatment for you. To schedule a consultation, fill out our online form, or call our office in West Allis, WI, at 414-541-8250. We proudly serve the residents of West Allis, Brookfield, Wauwatosa, and all Western Milwaukee communities.