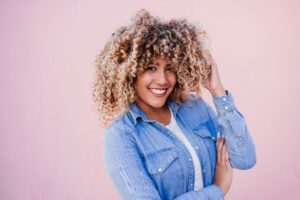 The summertime is here, which means many of us are thinking about how we can enjoy the warmer weather. Whether your social activities include travel, outdoor adventures, or more localized fun, you can find yourself in situations where you want to look your best as you take pictures, meet new people, and enjoy yourself. With this in mind, you can find that this is an ideal time to take on cosmetic dental work! At our West Allis, WI dentist's office, we can recommend a procedure based on your current goals for improving how you look. Whether you have one specific issue you wish to address or larger concerns that you hope to take on, we can help you understand your treatment options and what the right procedure can do for your smile and confidence!
What Kinds Of Smile Improvements Interest You?
There are different reasons why people lack confidence in their smile. Concerns about discoloration, dental damage, poor spacing, and more often stop individuals from expressing true comfort with their appearance when they smile for pictures and socialize. Whether your goal involves work to fix poorly spaced teeth, hide damages, correct discoloration, or take on any other matters, we can help you understand how the different services we offer can help you.
Planning Your Preferred Cosmetic Procedure
Based on what concerns you have with your current smile, we can discuss different solutions. Teeth that appear dull and discolored are often a source of concern. Fortunately, professional teeth whitening agents are able to fight tough stains that store bought treatments can leave untouched. With our help, you can show off enamel that appears significantly brighter than before! If you need to take on discoloration from internal problems, or if you are worried about dental damage or naturally occurring flaws with your tooth shape and size, we can recommend that you have porcelain veneers placed to restore them.
Taking On Oral Health Issues That Affect Your Smile
There are times when we actually need to take on oral health issues to give someone a better smile. Whether that means addressing tooth loss through implant dentistry or affixing dental crowns to unhealthy teeth, we can talk to you about how the right service can give you results that make you comfortable with your appearance and health.
Talk To Your West Allis, WI Dentist About Cosmetic Work For The Summertime!
While cosmetic dental work can be beneficial at any time of year, many of us have reasons why we want to look our best during the summer months. If you want to see what the right procedure can do for your appearance and confidence, reach out to Dr. Stubbs in West Allis, WI, by calling our practice at (414) 541-8250.