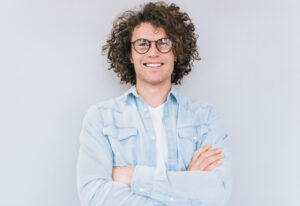 Is there anything you can do for your smile that will provide more than short-term improvements? As you look at your options for cosmetic dentistry, you can have some understandable concerns about the lasting value of any procedure. At our West Allis, WI dentist's office, we can provide positive results with different services, including work with porcelain veneers. What makes veneers exciting for patients is that they can make many improvements in just a short time, they can only require conservative changes to your tooth structure, and they can produce lasting value for your appearance! Whether this is the only procedure you receive or part of a larger smile makeover plan, we can see to it that you come away from your care experience with lasting cosmetic improvements.
How Porcelain Veneers Make Lasting Cosmetic Changes Possible
When porcelain veneers are put in place, only limited portions of your teeth need to be modified. While the changes are restricted to a portion of teeth, the results can be striking, and they can take on many different problems. What makes this possible is that veneers are carefully affixed to the fronts of teeth in order to cover up any discoloration, damage, or naturally occurring flaws that might make you unhappy with your appearance. It can be a relief to know that despite the slim size of your restorations, you can still count on long-term support. This is because the porcelain substance used to make them is strong enough to hold up against years of friction from biting and chewing!
We Can Help Make Sure You See The Right Results From Your Planned Smile Care
There are different strategies that can help patients show off their best and most attractive smiles. While some of your teeth may benefit from veneers, others could require the additional support of dental crowns. You could also benefit from services that target specific issues like poor alignment. To make sure that all of your needs are met by treatment, we can start a full-mouth treatment plan that both identifies and responds to all of the issues holding you back from your best appearance.
Talk To Your West Allis, WI Dentist About Finding A Fix For Your Smile Flaws!
Whether you have one issue or several with your smile, it can be hard to live with doubts about the way you look. Services like treatment with veneers can certainly have positive results. When these restorations are put in place, teeth can appear brighter, healthier, and even more symmetrical! By choosing this or any other procedure at our office, you can look forward to care that helps you show off a better and more confident smile. If you would like to learn more, reach out to Dr. Stubbs in West Allis, WI, by calling our practice at (414) 541-8250.