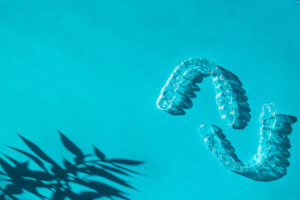 If you have problems with the way your teeth are spaced, should you assume that your only treatment option is one that uses traditional metal braces to correct your smile? At our West Allis, WI dentist's office, we can discuss another approach. Taking on gaps and overlaps with Reveal Clear Aligners can make your treatment feel more accessible. After all, you will have a set of appliances that are both removable and hard to see. As a result, you can proceed with care without worrying that your orthodontic work will have a sustained impact on your daily life until treatment is complete.
Can I Really Trust Clear Aligners To Adjust My Smile?
There are different reasons to look into treatment with clear aligners instead of metal braces. One is that your orthodontic work can be discreet, which means you will not have to feel embarrassment over the presence of a conspicuous appliance. Another is that your appliances are removable, so there will be no question of what to do about eating or cleaning your teeth during your corrective work. For many people, this is a viable alternative to more traditional methods of fixing malocclusion. The sooner you look into your potential benefits, the sooner you can start showing off a straighter, lovelier smile!
When You Start Treatment With Reveal Clear Aligners
The custom Reveal Clear Aligners you receive are made with the ClearWear™ material that helps with a high degree of discretion in your care. Because they are particularly difficult to see, this approach can be especially appealing to those who have significant concerns about orthodontic work on their appearance. They are custom-made so that they have the right fit and make the right movements over time, and they are easy for you to remove. Because of these features, you can have less trouble adjusting to care, and you can still look forward to a desirable outcome after you complete your correction.
Learn What Else Cosmetic Dental Work Can Do For You
There are different problems that we can take on through cosmetic dental work. For some of our patients, we can help fix minor issues with malocclusion by using porcelain veneers. These thin, durable shells are capable of hiding gaps and overlaps, brightening teeth, and covering worrying damages!
Talk To Your West Allis, WI Dentist About Treatment With Reveal Clear Aligners!
By taking care of embarrassing gaps and overlaps that are caused by poor teeth spacing, you can see meaningful cosmetic improvements with a surprisingly convenient approach to orthodontic work. In addition to making you more comfortable with the way you look, this adjustment can benefit your oral health by addressing problems linked to malocclusion. If you would like to find out more about this service, or about any other approach to cosmetic work we can take, reach out to Dr. Stubbs in West Allis, WI, by calling our practice at (414) 541-8250.