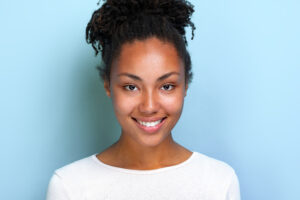 If your tooth is in poor health, it will remain in a vulnerable state until you arrange the appropriate restorative treatment. One of the advantages of regular preventive appointments is that you can receive warnings about dental decay when treatment with a filling is still possible. However, if you have a more severe cavity that needs attention, or if you have trouble with a physical injury, our practice can still help restore both your oral health and your smile. At our West Allis, WI dentist's office, we can provide different types of dental crowns, including crowns made with lifelike materials that imitate healthy enamel!
How Concerned Should You Be About Your Vulnerable Tooth?
If your tooth is in poor health, you should seek care as soon as possible. When you arrange treatment, you can receive a restoration that provides support for your bite function and preserves your appearance. Based on a close review, our practice can determine if you have a need for a dental filling or a dental crown. What makes a crown necessary instead of a filling? They provide a larger area of coverage, so they can help protect a tooth in a more vulnerable state. That kind of protection can be necessary when decay is too severe for a filling, or when a tooth is chipped or cracked.
Planning A Restorative Procedure That Includes The Placement Of A Crown
The placement of your dental crown will take place over two appointments. The first visit is an important one, because it gives us the opportunity to closely measure your tooth and prepare it for your restoration. After this appointment, we can have a custom restoration created that will provide long-term protection. Once it is ready, you can return to have it set in place. After we cap your tooth, you can feel relieved to see how it restores your smile, and you can appreciate how it is able to support your bite function.
We Can Help You Avoid The Kinds Of Problems That Call For Crowns
Through your regular dental checkups and cleanings, you protect yourself against the kinds of problems that make dental crowns necessary. These appointments lead to early warnings and treatments for cavities, which means you only need a conservative dental filling that takes up limited space. You also receive thorough cleanings that lower your risk for problems.
Talk To Your West Allis, WI Dentist About Treatment With A Lifelike Crown!
The frustrating reality of poor oral health is that when a tooth is affected by decay or a physical injury, the damage to your enamel is permanent. Fortunately, this does not mean your smile will remain flawed—through the placement of a lifelike dental crown, we can preserve your appearance and oral health! If you want to know more, or if you need to set up an appointment, please contact Dr. Stubbs in West Allis, WI, by calling (414) 541-8250.