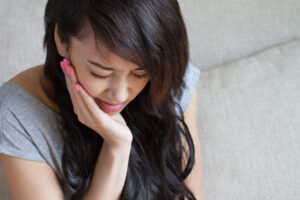 If you feel like you simply need to wait for your next scheduled dental visit to discuss an active oral health concern, you can leave yourself vulnerable to complications. You can also put yourself in a situation where you have to spend more time experiencing discomfort, either because of physical pain or because you feel embarrassed by the state of your smile. You may be eager to seek treatment as soon as possible when an issue affects you in this way, but do you really have access to support on short notice? At our West Allis, WI dentist's office, we want patients to know that we are here to help during dental emergencies! Because of this, we can make sure that you have the right services provided to address problems before they worsen, and so that you can have renewed confidence in your smile and oral health.
Some Problems Call For Care On Short Notice
There are times when tooth trouble needs to be addressed as promptly as possible. A physical injury can certainly call for this. When a tooth is chipped, cracked, or damaged in some other way, emergency dental work can restore your smile and also address oral health problems associated with the damage. We can also help on short notice if you have a persistent or significant pain that has no obvious cause. Your discomfort could stem from an infection from an advanced cavity, which will create worsening problems for your tooth if not treated in time.
Scheduling Your Emergency Dental Treatment
By reaching out about a dental emergency, you can make sure that your smile is cared for without a frustrating wait. When you arrive for treatment, we will provide a review to see how serious the matter is, and to determine what kind of restorative dental work is necessary. If there are issues with active discomfort, or if you have signs of internal damage, a root canal can be necessary to fully resolve the matter.
How Will A Broken Tooth Look After Treatment?
Whether you need cosmetic dental work to address a visible chip or crack in a tooth or more involved care with a dental crown, we can take care of your smile as we focus on taking care of your oral health. While cosmetic services can provide welcome esthetic changes that only require conservative treatments, dental crowns can call for more preparatory work, as they fully cover teeth above the gum line. However, they can still preserve your appearance, as we can provide restorations that actually match your enamel.
Talk To Your West Allis, WI Dentist About Your Dental Emergency!
A dental emergency can be difficult to deal with, but this kind of oral health trouble can feel less stressful when you know you have access to prompt care! To learn how our practice can take care of you when you need attention on short notice, please contact Dr. Stubbs in West Allis, WI, by calling (414) 541-8250.