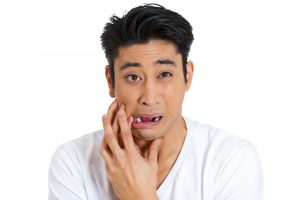 There are some issues with your oral health that can call for dental work as soon as possible. If you find yourself in this unpleasant situation, you can be relieved to know that your West Allis, WI dentist's office is prepared to help! At an emergency dental appointment, we will bring you in to assess that issue that you are facing before recommending treatment. This provides more than just a prompt response against physical damage to a tooth. We are also ready to take care of you if you need urgent care because of a severe toothache.
Why A Possible Dental Emergency Should Not Be Ignored
If you think a problem with your oral health is serious enough to require a trip to the dentist's on short notice, you should set up an appointment as soon as you can. Delaying treatment for an injured or infected tooth can lead to more problems over time. This can mean that the restorative dental work you ultimately need is more involved, or that you experience more discomfort. For a severe tooth problem, a delay in treatment can even make you more likely to need a tooth extraction!
Providing Treatment For Dental Damage Or Pain
When you arrive for treatment, you can receive an evaluation to determine what kind of care your emergency appointment should provide. We can determine if you need root canal therapy for a persistent toothache, or in response to a problem with physical dental damage. Root canals remove damaged or infected tissues within the tooth structure, something that will have to take place to prevent the tooth's health from deteriorating. For a physical injury, we can determine if cosmetic dental work is appropriate, or if you might need a dental crown to keep your tooth safe.
Treatment Can Preserve Your Oral Health And Smile
When you experience a dental emergency, you may worry that your dentist is only able to address your oral health, and that your smile is going to be permanently altered by your issue. You can be happy to know that even if you require the support of a dental crown for your tooth, we can perform treatment that preserves your smile. A crown that is made from porcelain or zirconia materials will be able to match the color and texture of your healthy enamel, which can lead to your smile and oral health being restored.
Talk To Your West Allis, WI Dentist When You Need Urgent Dental Work
While emergency dental work is hopefully something you never need, it can be important to know that urgent care is available. Stubbs Family Dentistry is ready to take action if your smile requires care on short notice. To find out more about how we can help you, please call our West Allis, WI dentist's office at 414.541.8250!