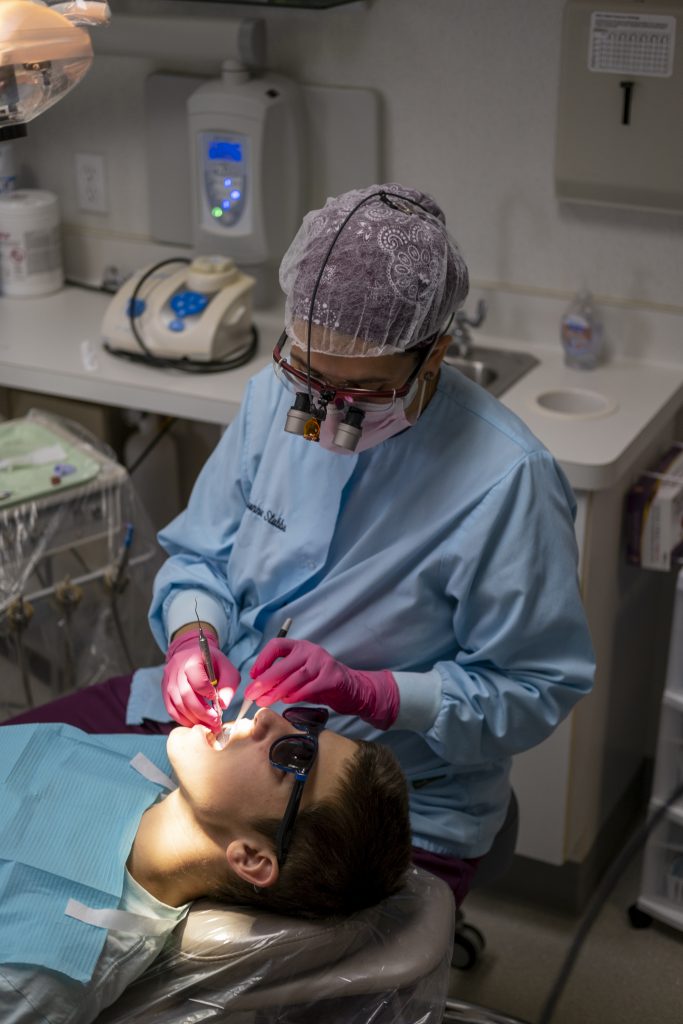 Dental fillings can often treat tooth decay when it only affects a tooth's crown. If the decay makes its way to a tooth's pulp, though, it may infect the nerves and cause discomfort. When this issue arises, it's recommended that a patient undergo root canal therapy. We offer limited root canal work in our office and will refer out, if needed.
What is Root Canal Therapy?
It's a restorative dentistry treatment. Its goal is to remove decay from the interior parts of a tooth, helping make it healthy once again. The procedure is safe. It is also more complex than a routine dental filling. After the bacteria and infected tissue is removed, biocompatible material is used to seal the pulp and root canal. A dental crown is then placed on the tooth. This helps protect it from further damage.
Is it Necessary?
We understand the thought of having a root canal treatment sounds uncomfortable. However, if left untreated, the infection may spread to your other teeth and jaw. This may cause more extensive treatments to be required. A root canal treatment is designed to help save your tooth and protect your overall health.
Schedule a Root Canal Therapy Appointment with Us
Root canal therapy may help save an infected tooth and help you maintain your oral health. To schedule an appointment, fill out our online form, or call our office in West Allis, WI, at 414-541-8250. We proudly serve the residents of West Allis, Brookfield, Wauwatosa, and all Western Milwaukee communities.