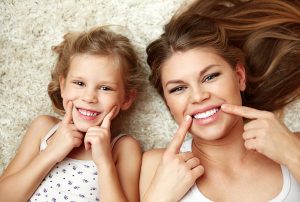 No one likes the appearance of yellowed or discolored teeth. However, nearly everyone experiences some level of staining on their teeth. That's because acid from the food and drinks you consume have an effect on your teeth. They leave behind residues in the dental enamel that cause this flaw in appearance. Over time, you may really start to notice this staining. Luckily, professional teeth whitening can remove many of these stains. Whitening with your dentist can significantly brighten your smile, allowing you to feel good about the state of your teeth.
Professional Teeth Whitening with Your Dentist Typically Delivers Better Results
Maybe you've already tried teeth whitening. There are many over-the-counter products you can find at your local drug store. Whitening strips and activated charcoal toothpaste don't always deliver the results you're looking for, and sometimes the whitening effect is only temporary. Professional teeth whitening with your dentist is a whole different experience. Your dentist can offer whitening solutions that typically deliver results far beyond what an over-the-counter product can.
At-Home Whitening Treatments Allow You to Whiten on Your Schedule
Not only does whitening treatment from your dentist typically deliver better cosmetic results than an over-the-counter product, but it's also convenient. Many dentists offer at-home whitening treatments, which allow you to whiten your teeth on your schedule. Typically, your dentist will give you a set of custom-fitted trays. These trays are made using measurements of your mouth, so they fit comfortably over your teeth.You'll fill these trays with a whitening gel and wear them for a few hours each night. The gel bleaches the stains on your teeth and removes them. In just a couple weeks time, you'll often see significantly whiter teeth.
Not Every Dental Stain Can Be Removed with Whitening
While professional whitening treatment often delivers excellent results, it's important to note that not every dental stain can be removed with whitening. Some stains are intrinsic stains. That means they come from below the surface of the tooth and may be the result of medication or a medical condition. If whitening treatment doesn't work for you, your dentist has other cosmetic treatment options, like dental veneers, that can hide this discoloration. It all starts with your consultation.
Make a Cosmetic Consultation with Stubbs Family Dentistry
To find out if professional teeth whitening is a good option for you, you should talk to your dentist. Often, whitening treatment can remove serious stains and help you feel good about the state of your smile! Explore your options with a cosmetic consultation at Stubbs Family Dentistry. The professional staff at Flynn Dentistry will walk you through your options and help you choose the right treatment plan. To set up your consultation, contact Stubbs Family Dentistry in West Allis, WI at 414-541-8250.