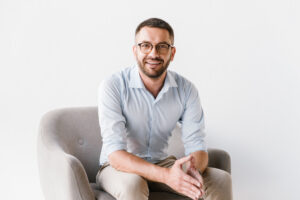 When you look in the mirror, do you feel that you are being held back by your dentistry? You depend on your smile for daily interaction, and if your alignment concerns can impact nearly every aspect of your life, from your social experience to your career. If you find that you are hiding your teeth when you smile or talk, it may be time to talk with an oral health professional about your options in a helpful form of alignment treatment.
With our team of orthodontic experts in West Allis, WI, you can take positive steps in improving both the look and function of your smile with a clear aligner treatment from ClearCorrect®. Talk to our team about this powerful option and discover the advantages of this approach over other alignment treatment. Every smile is unique, so be sure to speak with your dentist to see if clear aligners are your way to achieve a more beautiful and functional smile!
Your Alignment Affects Both The Look And Function Of Your Mouth
If you struggle with the quality of your smile due to misalignment or malocclusion, then you understand how much of your life is affected by your condition. Every work meeting provides a new opportunity to hide your smile. Alignment concerns can really shake your confidence!
Your alignment also affects your ability to keep your smile clean through regular dental maintenance. When your teeth overlap or crowd, there may be areas where it is difficult or impossible for you to fully clean with your routine brushing and flossing. In these places, bacterial buildup of plaque and tartar can start to accumulate, putting your oral health at risk. This can lead to tooth decay and periodontal disease, so ask your provider about how orthodontic treatment can help you to improve your dentistry.
Achieving A More Beautiful Smile In Private With ClearCorrect®
When you want to see an orthodontic improvement, take some time to learn about how clear aligners help you to achieve a more attractive smile. With a clear aligner solution from ClearCorrect®, you have the opportunity to enhance the appearance and function of your smile in a more private way. This nearly invisible method uses a set of clear BPA-free aligner trays to gently (yet effectively) adjust the location of your teeth along your oral ridge. You can let your results do the talking with clear aligners!
Learn More About ClearCorrect® With Our Team In West Alis, WI
You have an orthodontic option that helps you to avoid the intrusion of traditional braces. To learn more about the advantages of a clear aligner solution from ClearCorrect® in improving the look and function of your smile, give us a call at Stubbs Family Dentistry at (414)541-8250!