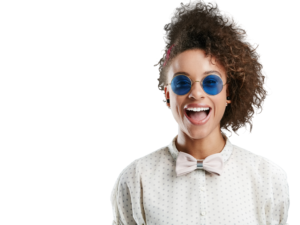 Do you struggle with the appearance of your smile due to misalignment? Orthodontic concerns can impact multiple areas of your life, as your first impressions rely heavily on your appearance. This condition can also affect your ability to properly brush and floss your teeth, leading to an accumulation of plaque and tartar in areas where you are unable to perform your routine maintenance.
If your dentistry is not at the level it needs to be, take the time to speak to a trusted oral health provider about your options in treatment. Our team in West Allis, WI can help you to achieve a more attractive smile with an almost invisible form of orthodontic care from ClearCorrect®. Simply wear your trays throughout most of the day, removing them only in certain instances. Even while you sleep, your clear aligners will continue to improve the appearance of your smile by gently repositioning your teeth alongside your oral ridge. Take advantage of new advances in orthodontics with clear aligner treatment!
When Traditional Orthodontics Seem A Bit Too Intrusive, Learn About Clear Aligners
If you have been holding off on seeking treatment for your crowded or gapped teeth, is it because you do not want traditional braces? For many adults and young professionals, the idea of this form of orthodontic improvement is just too much hassle for their daily lives. We understand your hesitancy and are here to help you to find a more private solution.
Clear aligner treatment from ClearCorrect® gives you a different method of treatment for your misaligned smile. These are almost invisible, allowing you to go about your day without showing the world your cosmetic dental process. You can feel free to speak up in your work meetings, free of the visual nature of traditional braces.
ClearCorrect® Can Help You To Achieve A More Attractive Smile
Clear aligners from ClearCorrect® are slim BPA-free acrylic trays that are almost invisible. Your friends and family will not be able to tell that you are in the process of improving your smile. Instead, you can allow your results to do the talking!
The clear aligner treatment routine is fairly simple. You just wear your alignment trays throughout the day, removing them only in specific instances such as brushing your teeth and eating. Beyond that, your trays will continue to do their job in improving your smile. Talk to your dentist and see if a ClearCorrect® solution is right for you!
Learn More About ClearCorrect® With Our Practice In West Allis, WI
When you need to improve the appearance and health of your smile because of misaligned teeth, talk with your dentist about ClearCorrect®. For more information, give us a call at Stubbs Family Dentistry in West Allis, WI at (414)541-8250!