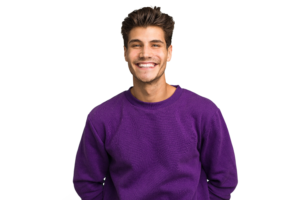 If you have started to experience pain or discomfort within one of your teeth, it is time to speak with a trusted dental provider. This could be a sign that you have an infection that has started to take hold within the soft tissue of your pulp. This condition can give you a terrible toothache, and even worse, your infection may spread into your jawbone. If left untreated, there are serious complications that can develop in your smile!
With our team in West Allis, WI, you can eradicate your harmful bacterial growth with a procedure known as a root canal treatment. This process includes a pulpectomy, which is the excision of the soft tissue deep within your tooth. After this procedure, your dentist will seal the connections between your damaged tooth and your jaw, preventing the spread of bacteria. You will also need a dental crown to restabilize the location, which also aids in keeping your smile safe from future reinfection. Talk to your dentist about your condition and be sure to address your infection before it becomes worse!
Your Internal Tooth Infection Can Cause Serious Complications
A cracked or broken tooth is something that can happen to just about any of us, and if this has happened to you, talk with your dentist about repair as soon as possible. Leaving a damaged tooth alone can lead to the infection of the area, as you have lost some of the protection that your natural enamel provides. When this occurs, you could experience a debilitating toothache when bacteria reach the nerve.
Take the time to speak with your dentist about restorative measures quickly in order to avoid some of these concerns. You may require a root canal treatment procedure to rid yourself of your problem tooth infection. This is a helpful means of eradicating your bacterial growth, allowing you to save your tooth!
How A Root Canal Treatment Helps You Eliminate Your Infection
The root canal treatment process first includes the removal of the soft tissue within your damaged tooth. This is a necessary step in order to excise the infection within your pulp. Afterward, the connections between your jaw and the problem tooth are exposed and require a sealant to prevent future spread of harmful bacteria. This procedure includes a significant amount of drilling, so you will need a dental crown to restabilize the location. Talk to us about your options in crown materials!
Take Charge Of Your Dental Health With A Root Canal In West Allis, WI
When you start to feel pain within your smile, talk to a knowledgeable dentist about whether a root canal treatment is right for you. Give us a call at Stubbs Family Dentistry in West Allis, WI at (414)541-8250!