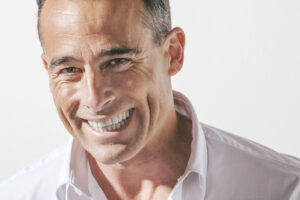 The goal during a restorative dental procedure is to take care of your smile and oral health while making the most conservative care possible. Unfortunately, there are times when a tooth needs to be extracted in order for us to move forward with treatment. At our West Allis, WI dentist's office, we can take care of you in this situation, and we can make sure that you receive a dependable prosthetic appliance for a replacement. We can even shorten the time that it takes to receive your prosthetic, as we can encourage faster healing for surrounding bone tissues.
Restorative Dentistry Sometimes Requires The Removal And Replacement Of A Tooth
Restorative dentistry takes on active problems with teeth that affect a person's well-being. When caught in time, a problem with your oral health can be addressed with a dental filling, or with a dental crown. Unfortunately, when issues grow too serious, these restorations cannot be used to protect a vulnerable tooth. What we have to do instead is remove it to prevent further complications and ongoing issues with discomfort. From there, we can make plans to provide a custom restoration that will take its place. Regularly visiting your dentist for routine checkups and cleanings will help you avoid this, as trouble can be caught and promptly treated.
We Can Help You Restore Your Full Smile In Less Time
If you need to undergo a tooth extraction, we can tend to the area where this procedure took place in order to encourage faster healing of the surrounding jawbone tissues. When you recover sooner, you can shorten the time you have to wait to receive a permanent prosthetic appliance. With that restoration, you will regain a full smile, and you can enjoy a restored ability to bite and chew with confidence.
What To Expect After You Receive Your Prosthetic
Once you receive your prosthetic appliance, you should feel confident in your ability to apply pressure with it when you bite and chew. We can recommend that you receive a dental implant, which is surgically placed at the site where your tooth was removed, to hold a replacement. That arrangement provides the kind of support that helps you preserve your smile more easily, and it will also help you stabilize neighboring teeth. The implant itself has an additional role to play, as it stimulates your jawbone tissues to prevent their deterioration over time.
Talk To Your West Allis, WI Dentist About Replacing An Extracted Tooth
While it is something that we hope to avoid, our practice can carefully extract your tooth and arrange to provide its replacement. If you have questions about this service, or about anything else we can do for you, please contact Dr. Stubbs in West Allis, WI, by calling (414) 541-8250.