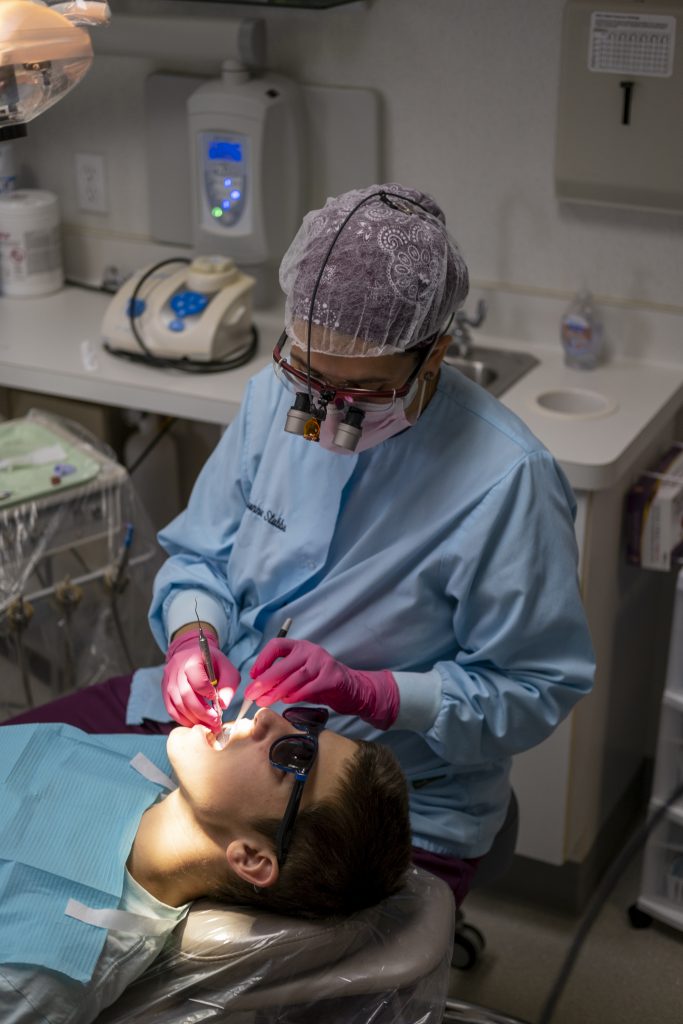 Roots are an important part of your tooth's structure and your overall health. Not only do they help stabilize the tooth, but the body recognizes them as natural roots, which stimulates the flow of nutrients to preserve the jawbone and facial structure. So, when you lose a tooth or have it extracted, you also lose a part of your oral environment that is integral to your health. The only way to replace roots is with a dental implant. We can help restore a smile with single implants. We are happy to recommend an oral health specialist who can perform a full placement procedure for you.
What Are Dental Implants?
Often made from titanium, implants are biocompatible posts inserted into your jawbone in the places where the roots used to be. After they are placed, your bone fuses around them, making them more secure. The implants then are utilized for items such as dental bridges, dental crowns, and dentures.
Schedule a Dental Implant Consultation with Us Today
Dental implant restoration may help you regain and maintain your smile if you have lost a tooth or several teeth. To schedule an appointment, fill out our online form, or call our office in West Allis, WI, at 414-541-8250. We proudly serve the residents of West Allis, Brookfield, Wauwatosa, and all Western Milwaukee communities.