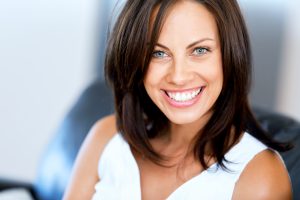 If you want to properly take care of your smile, you should have a hygiene routine in place that addresses the needs of your gums as well as your teeth. When you brush and floss, you can clear away the bacteria that threaten your periodontal tissues. While these actions are capable of helping, many people still wind up with some periodontal problems. This can actually impact more than just your mouth, as an infection can become more severe as time passes and start to interfere with your general well-being. Gum disease can cause tooth loss, and it can negatively impact your ability to prevent or control other conditions that may hurt you. Our West Allis, WI dentist's office is capable of caring for patients who are trying to bring their infection under control, even if it has already become more advanced and harder to properly treat.
Gum Disease Can Be A Bigger Threat Than You Realize
If you want to avoid tooth loss, something that people generally want, you should take your periodontal health seriously. If you develop problems with gum disease that are not properly managed, bacteria can start to destroy the tissues that actually support your teeth and keep them secure. This is why periodontal disease is the leading cause of tooth loss for adults. Your troubles with an infection do not end there. It is also possible for harmful bacteria to enter your bloodstream and move elsewhere, which means the infection can start to adversely affect other areas of your body.
How Can You Fight Periodontal Problems?
When gum disease becomes hard for an individual to manage on their own, professional periodontal care can be required. Our office is here to help so that you can prevent the kinds of complications that raise your risk for tooth loss, heart disease, and complications that stop you from managing other health concerns. Whether you need to start coming in for regular periodontal maintenance or require something more involved, like laser-assisted treatment, we can explain to you the purpose of treatment and what to expect. By following through with this care, you are better protected against the kind of complications that can seriously impact your quality of life and health.
Preventing Trouble With Your Gums
At home, you can fight periodontal problems by keeping up with a good brushing and flossing routine, one that never ignores the spaces where teeth and gums meet. While many people feel they have a toothbrushing routine that is fully effective, flossing can be performed with less regularity, leading to problems. Remember that you are not the only one who can provide preventive care for your gums. At regular dental exams, the teeth cleanings offered on-site can help you prevent or reverse gingivitis.
Talk To Your West Allis, WI Dentist About Your Periodontal Health
Your periodontal health is important, possibly even more than you assumed. To find out more about ho we we can help you keep your gums healthy, call our West Allis, WI dentist's office at 414.541.8250!