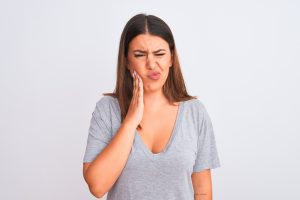 If you keep up with good habits every day, you can protect your teeth and gums well enough to effectively prevent problems with dental decay or gum disease. Brushing and flossing will keep your enamel protected against the formation of a cavity. Unfortunately, once a cavity is present, these actions will not be able to reverse the damage and stop the problem from growing worse as time passes! To prevent complications from occurring, you will need to schedule the appropriate treatment in time. Our West Allis, WI dentist's office can actually assist you with this, as we can look for the early signs of tooth decay at every routine dental visit. By catching the problem in time, we can supply you with the appropriate treatment before there are complications.
The Importance Of Early Cavity Detection And Treatment
Timing matters when it comes to dental care. Where preventive care is concerned, you should clean your teeth thoroughly each day to stop the accumulation of oral bacteria from hurting your oral health. Timing also matters when it comes to regular dental checkups. Unless you are already following different orders from your dentist, you should commit to visits every six months. Sticking with this routine lowers your risk for complications that might impact your dental or periodontal health. At these visits, we can identify the need for restorative dental work before a cavity is so severe that it causes painful symptoms due to infection.
Scheduling Treatment For Your Cavity
After we identify a cavity, we can proceed with treatment by removing damaged tissues and providing a custom dental filling. The filling only takes up the space where decay had to be removed. When we have cleared these tissues, we will provide the restoration to support the strength of the tooth and to preserve its appearance. This is a service we can complete in just one appointment, so you will not have to worry about a frustrating delay in completing your restorative work.
When Advanced Dental Decay Affects You
When a cavity is serious enough to cause an infection, you can experience pain, tissue swelling around the tooth, and more. At this point, more involved restorative dental work is needed. Do not delay any further in treatment – at first, an advanced cavity can be addressed through root canal therapy and a dental crown. When it continues to affect you, it can reach a point where the tooth must be extracted!
Talk To Your West Allis, WI Dentist About Cavity Treatment
A timely cavity treatment can preserve more of your healthy enamel while restoring your smile and oral health. Stubbs Family Dentistry is here to help patients both prevent and address problems with dental decay. To find out more, call our West Allis, WI dentist's office at 414.541.8250!