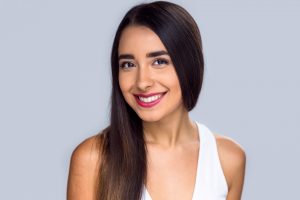 If you are tired of trying to whiten your teeth on your own, bring up your dissatisfaction with your enamel color to your West Allis, WI dentist! Plans to whiten your teeth through a professional treatment can lead to exciting changes, and that can give you a significant confidence boost. We offer whitening as one of several cosmetic dental procedures that can take on issues that you may have with the way you look. You can take home a customized whitening kit that is effective at removing stains that have left you unhappy with the way you appear, leading to a dramatic positive change!
Do You Feel Unhappy With The Color Of Your Smile?
Many people will struggle with a growing dissatisfaction over the color of their smile. To put it simply, it can prove tough to cut out all of the different foods and drinks that can leave stains behind on your enamel. If these stains keep gathering and settling, they can become difficult to remove, which can lead to you feeling self-conscious. At our practice, we can talk you through the advantages of using a professional whitening procedure, and explain the steps that are involved in care. We can also determine if you might benefit from a different cosmetic dental procedure.
Making Plans To Improve The Your Smile Through Teeth Whitening Treatment
A take-home whitening kit will consist of materials that allow you to provide concentrated treatment for stains that have gathered on your teeth over time. In addition to providing strong but safe bleaching gels, we can supply personalized trays that make their application easier. Daily applications will help you consistently fight the accumulation of particles that have dulled your appearance. After two weeks, patients can often expect to see big results!
Discussing All Of Your Cosmetic Treatment Options
There are some people who have problems with discoloration that are caused by something other than enamel stains. Problems within the tooth structure can lead to negative developments when it comes to smile color. Fortunately, there are cosmetic dental procedures that can address this problem. Both tooth bonding treatment and porcelain veneers can be an effective response to these troubles. They offer the added advantage of resolving issues that concern the shape, size, and condition of teeth as well as discoloration.
Talk To Your West Allis, WI Dentist About Treatment To Whiten Your Teeth
Problems with the color of your teeth can embarrass you, but you are not stuck with them! A cosmetic procedure can brighten your enamel in order to boost your confidence in the way you look. We can discuss services to address this issue as well as other troubles that may hurt your confidence. To find out more, call our West Allis, WI dentist's office at 414.541.8250!