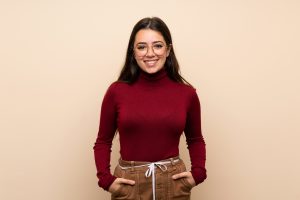 Have you noticed that your smile looks duller now than it does in older photos? Are you having a hard time dealing with dental discoloration, even after attempting to fight it with a store bought teeth whitening treatment? The unfortunate truth is that stains can be hard to avoid, and they can be difficult to remove when they gather on your enamel. Fortunately, your West Allis, WI dentist is able to help. A professional teeth whitening treatment can deliver the kind of results patients are eager to see when they become concerned about discoloration. Before recommending this approach, we can examine your smile and determine if you are a better candidate for another cosmetic dental procedure, such as the placement of porcelain veneers.
Could Your Smile Be Brighter?
Teeth stains can be difficult to avoid, even for people who are doing a good job preventing problems with cavities and other oral health issues by maintaining a good oral hygiene routine. The gradual buildup of stains picked up from different foods and drinks, or from the use of tobacco products, can leave you feeling self-conscious about your smile. Fortunately, with a single teeth whitening treatment, you can remove these stains that have left you with doubts about your appearance!
Why Choose Professional Treatment Over A Store Bought Whitening Product?
For those who have already tried to fight teeth stains with a store bought whitening kit, it can be clear that discoloration can be difficult to effectively fight when you do not have your dentist's help. The whitening agents that are available over the counter can have a harder time removing the deeper stains that have settled over time, so the overall change in your smile can be less remarkable than you hoped at the end of your treatment. Fortunately, your dentist is ready to provide you with a take-home whitening kit that relies on more potent whitening agents to remove tough stains. By following the directions provided to you, significant smile improvements can be seen at the end of your daily applications!
Other Services That Can Improve Your Appearance
Through the placement of porcelain veneers, we can cover up intrinsic discoloration, problems within the tooth structure that lead to noticeable changes in your smile color. Veneers are used to treat this problem as well as problems with dental damage, issues with tooth shape and size, and more. In some cases, we may recommend using dental crowns to restore teeth, as they could require more functional support as well as cosmetic improvement.
Talk To Your West Allis, WI Dentist About Teeth Whitening
By using a whitening treatment provided by your West Allis, WI dentist, you can fight embarrassing and noticeable teeth stains that have hurt your smile! The treatments provided at our practice can help you fight stains that have resisted removal with store bought whitening products, so you can see the changes you truly desire. To find out more, or to discuss any other smile concerns, call Stubbs Family Dentistry at 414-541-8250.