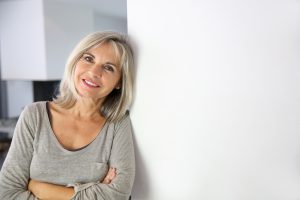 Maintaining a healthy smile can do more than just preserve your appearance and dental function. By sticking to good oral hygiene habits and protecting your teeth and gums, you can lower your risk for potentially serious health concerns! Research has found a potential link between gum disease and your risk for developing Alzheimer's disease. The bacteria that gather in your mouth and cause this infection have been found in the brains of patients with this condition. At our West Allis, WI dentist's office, we can help you prevent problems with your periodontal health. We can do this by performing a periodontal cleaning to stop gingivitis from progressing into a more severe infection. We also help by providing routine preventive services that keep your smile safe against various oral health issues!
Periodontal Care And Your General Health
The work you put into protecting yourself against gum disease and tooth decay can have more impact on your overall well-being than you may realize. Links between gum disease and other health conditions, including Alzheimer's disease, have pointed to the importance of keeping your mouth clean and healthy. Your daily routine of brushing and flossing will help you keep your smile protected. With that said, make sure that you also take care of yourself by scheduling regular dental exams. People who schedule appointments on a consistent basis enjoy a better defense against problems that can form and worsen over time.
Look Out For Signs Of Gingivitis
There are symptoms of gingivitis – the initial stage of a periodontal infection – that you can identify on your own. Unhealthy gums can cause a person to suffer bad breath. This problem can also make you more likely to notice periodontal bleeding when you brush and floss. Whenever you care for your smile, you can check on your gums by looking for evidence of swelling and discoloration, which can point to trouble with bacteria.
The Role Regular Exams Play In Preventing Gum Disease
During a routine dental appointment, your dentist checks for more than just signs of tooth decay. A careful examination of your gum tissues can tell us if you have any issues that call for attention and treatment. If you are affected by gingivitis, we can perform a deep cleaning to clear out bacteria that are present below the gum line. A person who already has signs of a more advanced infection can learn about treatment options to manage the condition and prevent complications.
Talk To Your West Allis, WI Dentist's Office To Schedule Preventive Care!
Consistent preventive dental care can offer more support than you may realize! At Stubbs Family Dentistry, we provide regular services that help you stay protected against tooth decay, gum disease, and other smile concerns. To find out more about our practice, and the care we can provide, please call our West Allis, WI dentist's office at 414.541.8250!