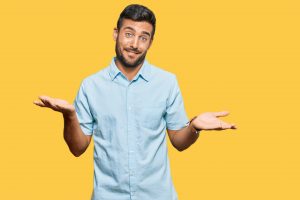 How sure are you that your smile is in good health? You may not realize that you have a cavity, or that gingivitis has become a concern – if you do not attend regular dental exams, you can remain unaware of these problems until complications occur! At our West Allis, WI dental office, we provide consistent feedback during routine visits. These regular exams provide you with early warnings about active problems, and they make future issues less likely to occur. For those patients who are experiencing issues with their dental health, we can identify and explain what is wrong before recommending the appropriate restorative dental procedure.
How Regular Dental Exams Help You Maintain A Healthy Smile
Every routine dental exam provides you with feedback about the condition of your teeth and gums. You may not realize that something is wrong with your smile, only to learn that you have a cavity in need of a dental filling, or that another issue has developed and requires attention. Regular visits also provide preventive benefits. During your time in the dentist's chair, your teeth are cleaned by your hygienist. This process does more than just take care of the plaque buildup and food debris that you can remove on your own. You can also count on us to take care of tartar buildup, which resists removal with a toothbrush or via flossing.
What To Expect At A Routine Review
At your appointment, your smile will be carefully studied for any issues that call for professional services. We use technology like digital x-rays and laser cavity detection to make sure we thoroughly review people for possible problems. In addition to common problems like dental decay and gum disease, we can look out for potentially serious health issues like oral cancer.
Your hygienist will carefully remove plaque, tartar, and food debris from your enamel. Professional teeth cleanings help you by removing accumulated debris that threaten to cause problems with your oral health. These cleanings also give you helpful updates about your current oral hygiene routine, as we can point out areas that are not being cleaned as well as they should on a daily basis.
Addressing Active Oral Health Concerns Discovered During A Checkup
If a cavity is spotted during your visit, your dentist will let you know how severe the problem is, and what kind of care is required. A dental filling is the more conservative treatment option, one that only covers the portion of your tooth that was damaged. A larger cavity will call for treatment with a dental crown.
Talk To Your West Allis, WI Dentist About Scheduling A Dental Checkup
Routine dental exams keep patients informed about the state of their oral health, which can lead to early intervention for active problems and the prevention of future concerns. To find out more about our practice and how we can help you maintain healthy teeth, contact Stubbs Family Dentistry in West Allis, WI at 414-541-8250.