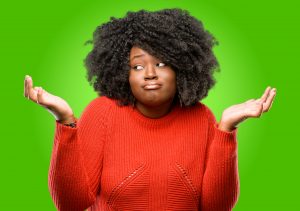 When you think about what counts as a "healthy" smile, how much thought do you give your gums? When you fail to manage your periodontal health, you can experience more difficulties than you anticipate. One potentially serious issue that you can deal with is tooth loss, as bacteria can gradually damage the tissues that hold teeth in position. Your West Allis, WI dentist's office is prepared to help you manage your gum health. If necessary, we can also recommend services that deal with an active infection. You can learn more by scheduling an appointment to discuss your concerns, or by arranging a routine dental exam to receive helpful feedback about your dental and periodontal health.
Gum Disease Can Become A Serious Issue
While gingivitis is a problem that is still reversible, an infection can lead to gum disease, something that is harder to control. Over time, bacteria that gather below your gum line can continue to spread, making treatment harder. This can lead to problems with tooth loss, as well as concerns about your general health. At regular dental exams, you can receive early warnings about the condition of your periodontal tissues. If you already show signs of a more serious infection, we can discuss services that are capable of helping you avoid more severe consequences.
Managing Problems With Your Periodontal Health
There are a number of services that we can recommend to someone who is struggling with periodontal disease. These services include procedures that use soft tissue lasers to carefully target bacteria and infected areas. By using lasers instead of manual tools during treatment, we minimize changes to your gums and also make your recovery easier. We can also talk to you about preventive services, like scaling and root planing, which can put a stop to gingivitis before bacteria are able to cause more harm.
How Regular Dental Exams Help You Stay Safe Against Oral Health Problems
At every routine dental appointment, you receive important feedback about the condition of your teeth, as well as your periodontal health. These checkups provide early warnings, which can lead to treatment for gingivitis before a more serious problem develops. Regular evaluations also provide cleanings that remove plaque and tartar before they can cause issues that require restorative dental work.
Talk To Your West Allis, WI Dentist If You Are Concerned About Your Periodontal Health
At Stubbs Family Dentistry, we provide important preventive care that can help you maintain healthy teeth and gums. With access to these services, you can limit your risk for complications that can impact your smile and quality of life! If you have questions about your oral health, or if you want to schedule an appointment, please call our West Allis, WI dentist's office at 414.541.8250!