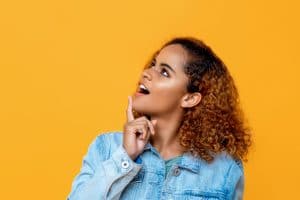 How much oral health support are you really receiving at a typical dental checkup? During preventive exams, our West Allis, WI dentist's office is focused on keeping your smile safe against multiple threats. In addition to helping you avoid dental decay, we address plaque and tartar buildup through regular teeth cleanings, and we also look out for problems like gum disease. If it is not prevented or properly managed, gum disease can lead to serious problems for your well-being. The condition will worsen over time if it is not treated, ultimately creating lasting problems with an infection that can cause the deterioration of your jawbone and tooth loss! While regular exams help you stay on top of your periodontal health, remember that your daily behaviors are also important if you want to avoid difficulties with this and other oral health matters.
Gum Disease May Be More Serious Than You Realize
Patients sometimes lack awareness of just how serious gum disease can become. When gingivitis forms, you can have a more difficult time preventing bad breath, bleed more easily when you brush and floss, and even see changes like the swelling or recession of your periodontal tissues. Fortunately, problems with gingivitis can be addressed before there are long-term issues to worry about. When this condition is not treated in time, the infection can negatively impact your general health, and it can cause damage to the tissues that support your teeth.
The Role Regular Checkups Play In Protecting Your Gums
At every regular checkup, your dentist looks out for any signs of gingivitis while also checking you for cavities and other issues. Having your smile regularly checked for periodontal problems will help you avoid long-term troubles that negatively impact your well-being. In addition to warning you about problems that have already formed, we can help you avoid trouble in the future. When your teeth are regularly cleaned by your hygienist, you remain safe against tartar formation that can make tooth decay and periodontal infections more difficult to avoid.
Make Sure You Guard Your Gums With Your Own Daily Habits
As important as preventive care is for your oral health, you also need to stay consistent with good habits on a daily basis. You should brush your teeth at least two times a day, while also flossing at least once a day to fight the buildup of harmful agents that have gathered between teeth. Doing this while also limiting your consumption of sugar can help you keep your smile in good health in the long run, so you are less likely to need restorative dental work at a later date.
Your West Allis, WI Dentist Can Help You Avoid Gum Disease
By protecting yourself against gum disease, you can effectively prevent serious complications from affecting your oral and general health! To find out more, please contact Stubbs Family Dentistry in West Allis, WI at 414-541-8250.