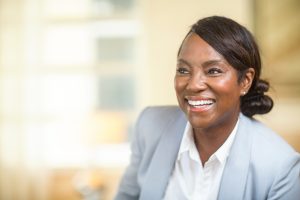 Our West Allis, WI dentist's office works with patients to help them stay safe against dental decay and other problems. By doing so, we help them maintain smiles that are healthy, and that they can feel confident about showing off to others. Of course, we are not just here to prevent trouble – we can also provide restorative services when they are called for. To address a cavity without changing your appearance, we can use a tooth-colored dental filling to protect your enamel and maintain the way it looks. A tooth-colored filling is capable of providing lasting protection, and it can go unnoticed even if it is in a conspicuous space.
Why Cavity Treatment Requires Restorations Like Fillings And Crowns
Avoiding cavities is important for your overall oral health. Unfortunately, once a cavity does form, it will do irreversible harm to your tooth structure. Because the damage you experience is permanent, you will need a dental restoration to protect your tooth. Depending on how large the cavity is, we can recommend either a dental filling or dental crown. A filling will be our first choice for treatment, as it requires less work and preserves more of your healthy enamel. The resin substance we use to make these restorations can imitate enamel and avoid drawing unwanted attention.
Restoring Your Tooth With A Lifelike Dental Filling
A filling made from composite resin is applied directly to the site of decay. Once applied, the material will "fill" in the damage and provide a lasting kind of support. After this, you will enjoy lasting protection that does not alter your smile! The entire process can be completed in just one appointment, making this service more convenient than you might anticipate.
What Else Can Your Dentist Do For You If You Have A Cavity?
Dental crowns are used to restore teeth that suffer advanced cavities as well as physical damage. A crown will completely surround the tooth above your gum line. We use these restorations when fillings will not provide enough support to address the amount of damage that you experienced. There are times when a restoration can only be placed after your dentist performs root canal therapy to address problems within the tooth structure.
Talk To Your West Allis, WI Dentist About Receiving A Tooth-Colored Filling
Stubbs Family Dentistry is ready to take care of your smile when a problem occurs. By using fillings and crowns that imitate your healthy enamel, we can provide important support without changing the way you look! Remember that our practice is also here to help you prevent trouble by performing regular exams and cleanings. To find out more about us, or to discuss active concerns you have about your smile, please call our West Allis, WI dentist's office at 414.541.8250!