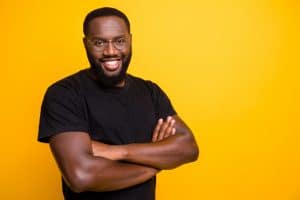 If you start to hide your smile in pictures and social settings, or if you start to doubt that real improvements to your appearance are possible, you may be surprised by the benefits of professional cosmetic dental services. Through cosmetic treatment, your dentist can make your smile brighter, more symmetrical, and generally more attractive by targeting specific flaws and general concerns. At our West Allis, WI dentist's office, we offer multiple treatment solutions. For patients bothered by teeth stains, we can recommend a professional whitening procedure. Those who want to improve the shape, size, or alignment of teeth, we can discuss the value of work with porcelain veneers.
What Would You Like To Change About Your Smile?
How you feel about your smile may be different than how you felt in the past. Recent issues with dental discoloration, damage, or other concerns can cause your confidence to plummet. For some, cosmetic concerns have always been an issue. If you are someone who feels self-conscious about the way their teeth are aligned, or how their shapes or sizes affect you, it can be a relief to know that a conservative procedure can help you.
What Are Your Options For Cosmetic Treatment?
Our practice can work with you to restore your appearance by whitening your smile, or by restoring the shape, size, and color of your teeth with porcelain veneers. Whitening treatments remove stains that make you look older, less healthy, and generally less attractive. Should you look into professional whitening treatment if efforts to whiten your smile on your own have left you disappointed? The bleaching agents available from your dentist can remove stains that over the counter products often leave behind. As a result, you can see a more exciting improvement! Another solution we offer is treatment with porcelain veneers. We cap teeth with veneers, thin shells that are custom-made to cover up problems with damage, poor alignment, and even naturally occurring issues with tooth shape and size.
What If Oral Health Problems Affect The Way You Look?
Sometimes, a patient's problems with their smile are rooted in concerns about their oral health. Significant dental damage can require a dental crown, not a veneer, so that we can restore a tooth's health and bite function. If your appearance has changed because of tooth loss, we can discuss the long-term value of treatment with dental implant-held restorations!
Talk To Your West Allis, WI Dentist About Cosmetic Dentistry!
 Stubbs Family Dentistry is happy to help patients who wish to do something about cosmetic flaws. By discussing your concerns with your dentist, you can find that a range of exciting treatments are available to you! If you would like to know more, call our dental office in West Allis, WI at 414-541-8250.