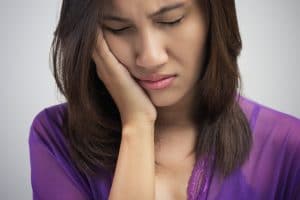 Avoiding the dentist can create problems for your oral health even when you have no active problems to address. When a problem has formed, putting off treatment can lead to more damage to your tooth structure, as well as a heightened risk for complications to develop. Our West Allis, WI dentist's office is prepared to meet with patients who need restorative dental work done. Once you arrive at our office, we will evaluate the tooth in question and find the most conservative treatment approach that can provide lasting support. We are ready to assist when a cavity or injury is serious enough to cause pain, or when it is necessary to replace a lost tooth with an implant-held dental prosthetic.
Our Practice Is Ready To Address A Problem With Your Tooth
If you think something is wrong with a tooth, make sure you bring the matter to your dentist's attention as soon as possible. By delaying treatment, you actually create opportunities for an issue to grow worse, which can lead to more permanent harm to your tooth structure. In addition to providing restorative services for cavities, we can offer treatment if your tooth has been chipped or cracked. While physical damage can sometimes be addressed with cosmetic dental work, injuries can also make restorative services necessary.
What Kind Of Treatment Will Your Dental Issue Require?
When your dentist evaluates your tooth, they will be able to determine what kind of care you require. Smaller cavities can be treated with dental fillings, which leave healthy enamel alone while replacing tissues that were damaged. If a larger cavity makes it necessary to provide something more durable than a filling, we can cover the tooth with a custom dental crown. We can also determine if a root canal treatment might be needed.
If the trouble is with a dental injury, we will check to see if it might require restorative dental work, or if cosmetic work is appropriate. If cosmetic work can be performed, we can limit the changes to your tooth structure while still ensuring the damage does not affect the way you look.
We Can Respond To Problems That Require Prosthetic Treatment
If a dental problem has cost you a tooth, we can provide a prosthetic that offers cosmetic and oral health benefits. Dental implants hold artificial teeth in place, allowing you to bite, chew, and speak without difficulties. Having the restoration in place will help you in the long term, as it will protect you from jawbone deterioration, a problem that occurs after a tooth has gone missing.
Talk To Your West Allis, WI Dentist's Office About Treatment For Your Smile
Stubbs Family Dentistry is prepared to help patients who need work done in response to a dental injury or cavity. In addition to restoring your oral health, we can provide treatment that preserves your smile and bite function! To find out more about our office and services, reach out to our dentist's office in West Allis, WI at 414-541-8250.