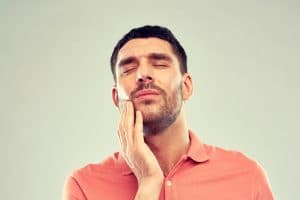 While dental decay is a common cause of problems that call for restorative dentistry, patients sometimes require their dentist's attention because of physical trauma. Like cavities, injuries cause damages that can result in permanent changes to your tooth structure. A chipped or cracked tooth, or one with a portion of enamel broken off, may require support from a dental crown, though milder injuries may be treatable with cosmetic dental work. At our West Allis, WI dentist's office, we are prepared to care for patients who experience physical injuries. Through treatment, we can make sure you are comfortable biting, chewing, and smiling, as your tooth's appearance and health can be restored.
Dental Damage Can Hurt Your Appearance And Oral Health
Dental injuries can have several negative impacts. Your smile can be adversely affected when a tooth's shape and condition are changed by trauma. Even a minor chip can be a distracting flaw that hurts the quality of your appearance. If an injury changes your comfort level with biting and chewing, the resulting interference with your dental function can lead to more problems, as well as chronic discomfort. It should be noted that an injury that leads to lingering pain can warn you of a possible infection. Ignoring that pain can lead to the tooth's condition worsening!
Severe damage can put you at risk for losing a tooth. If there is not a way to prevent this, we can discuss the restoration of your smile with the support of dental implants. Implants allow us to secure permanent restorations for patients without modifying their healthy teeth.
How A Crown Protects A Tooth
Dental crowns are carefully designed so that they fit comfortably and stay secure. Before your crown is placed, your dentist will take detailed measurements and do preparatory work to make sure that the restoration you receive is the right one for your tooth. Once in place, a crown will cover a tooth and provide support for your bite function. We offer crowns made from several materials, including porcelain that can match the look of a healthy tooth.
Using Veneers To Restore The Appearance Of Damaged Teeth
When possible, we can provide treatment with porcelain veneers. While crowns fully cover teeth above the gum line, veneers only cover their fronts. This leaves the remaining tooth structure untouched, so less preparatory work is required. Custom veneers can address problems with physical injury as well as concerns with the color and general shape of teeth, leading to exciting cosmetic improvements!
Talk To Your West Allis, WI Dentist About Restoring An Injured Tooth
At Stubbs Family Dentistry, patients who need work done to restore injured teeth can enjoy work that fully restores their oral health and appearance. To find out more, please call our dental office in West Allis, WI at 414-541-8250.