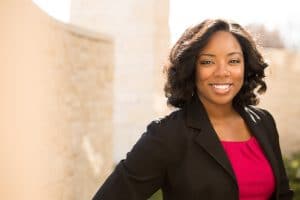 What can you do to preserve your appearance when you need to have dental work done? Will it be possible for you to still show off a natural, attractive smile if you have a dental filling or dental crown in a visible space? Our West Allis, WI dentist's office has experience restoring injured teeth, and teeth affected by dental decay, without compromising the quality of a patient's smile. This is possible because we use lifelike restorations that are capable of blending in without issue. Resin fillings and porcelain dental crowns are effective at times when treatment is done on a tooth that is more prominent when you smile and speak. For teeth that might require more functional support, we can discuss the use of metal to craft a stronger restoration.
Scheduling Treatment For Dental Decay Or An Injury
Restorative dental work is required to protect a tooth that has been damaged, as a person's smile is limited in its ability to recover from harm done by physical trauma or decay. Because harm is effectively permanent, it is important that your restoration be strong enough to handle biting and chewing pressures without complications. When you set up an appointment, your dentist will check on the condition of your tooth to see how severe the problem is, and what type of restoration might be right for you. A dental filling can occupy a relatively limited amount of space, while a dental crown can completely cover your tooth above the gum line. In addition to protecting vulnerable teeth, dental crowns can also act as prosthetic appliances when a person receives a dental implant.
Modern Restorations Can Match The Appearance Of Healthy Tooth Enamel
With both dental fillings and dental crowns, it is possible to restore a tooth without permanently changing the way it looks. Resin fillings can be a good cosmetic match for surrounding enamel, as the substance can match the color of surrounding tissues. As a result, it can be difficult to notice that past work has been done. For patients who need a dental crown, one made from porcelain can match the appearance of the tooth being capped. Both of these restorations can also be made with metal, which can be useful for restoring molars and premolars that absorb more pressure when you bite and chew.
Some Problems Are Serious Enough To Call For Emergency Treatment
In some cases, dental injuries or pains related to dental decay can call for treatment on short notice. Our patients can reach out to us to set up appointments for potential oral health emergencies. These appointments can ensure that a problem is addressed before complications arise. They also help by limiting the time someone must spend in pain.
Schedule Restorative Dental Work At Your West Allis, WI Dentist's Office!
Our West Allis, WI dentist's office is prepared to restore patients' teeth while preserving the way they look. To find out more, please call Stubbs Family Dentistry in West Allis at 414-541-8250.