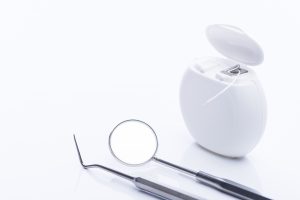 A dental practice relies on a versatile staff to run smoothly. While your dentist has years of experience and technical knowledge, a team of dental assistants and hygienists make it possible for everyone to receive quality care. This week is Dental Assistant Recognition Week! This is a chance to acknowledge the great and valuable work that dental assistants do for their practices. We want to give a special thank you to the dental assistant team at Stubbs Family Dentistry. You allow us to provide top-of-the-line care to the citizens of West Allis!
Dental Assistants Provide Hygienic Care and Office Personality
The thing we find most valuable about our team at Stubbs Family Dentistry is our ability to provide, compassionate, comfortable care to patients. For many people, dentist office visits aren't easy. Some folks had bad experiences as kids that make them hesitant to schedule appointments. We want to make sure that patients receive the care they need. That's why our office personality and environment is so important. We want patients to be informed about their oral health, and to feel like they're receiving care from a team that understands their personal situation.
Regular Cleanings and Exams Are Vital for Oral Health
When you make biannual visits to the dentist, you're taking a preventive approach to oral health. Often times, regular cleanings (combined with consistent brushing and flossing at home) are enough to remove the buildup of plaque and tartar that occurs on your teeth. You can do this before cavities form, which saves you time and money in the future. These regular visits also allow your dentist and dental assistants to get to know you better. As a team, we believe that personalized care leads to the best results.
Are You Taking Proper Care of Your Teeth?
Biannual visits are the best step you can take for your teeth from a professional care standpoint. The other part of the healthy teeth equation relies on you to care for your teeth at home. You need to brush your teeth at least twice a day to remove bacteria and the food source for bacteria from your teeth. Flossing regularly allows you to reach surfaces of your teeth that your brush can't reach, and disrupt the formation of plaque. By paying consistent attention to your teeth, you can prevent harmful conditions from developing.
Experience that Care Environment at Stubbs Family Dentistry
We're so fortunate to have such an amazing staff at Stubbs Family Dentistry. Our care environment is designed to help you feel comfortable receiving the treatment you need. Experience this environment and our staff for yourself. Schedule a biannual appointment or a consultation at Stubbs Family Dentistry in West Allis, WI today by calling 414-541-8250.