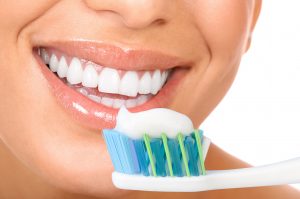 When you fall behind in your oral health care, it can be easy to feel lost. If you're suffering from cavities, it takes time and treatment to get rid of bacterial infection. However, if you want to stay out in front of oral health issues, it can be as easy as following a routine. Whether it's your home care routine, or making routine visits to the dentist's office, consistent care is key. When you stick to your routine, you'll remove bacteria from teeth and prevent cavities from developing. It's all about committing to a routine.
How Can You Develop a Successful Care Routine for Your Teeth?
Developing a care routine for your teeth is a personalized process. Your teeth are unique. While there are recommendations about how often you should brush and visit the dentist, genetics still play a role in your oral health. If you find that you're prone to cavities, try brushing after every meal, in addition to the twice-a-day recommendation. If you experience significant crowding in areas of your mouth, try flossing at least once a day to keep these difficult-to-reach surfaces clean. Only you can truly know how susceptible your teeth are.
Making Routine Dentist Visits Allows Your Dentist to Help
Home care isn't the only piece of the equation when it comes to protecting your teeth. Your biannual dental visits are a vital part of the process. These dental visits allow your dentist to check in and closely examine your teeth. He or she can determine if you're at risk for certain oral health conditions, or if you should be adopting a preventive treatment. Of course, the professional cleaning is also an important part of the process. Despite your best efforts at home, plaque and tartar often build up in some places throughout your mouth.
Dental Emergencies Can Break the Routine
There is such a thing as a dental emergency. Sometimes, your care needs fall outside of the normal routine that you establish. If you suddenly lose a tooth or crack a tooth, this may be a dental emergency. You should have the contact information for an emergency dentist ready in case of such a situation. Often, receiving dental treatment right away can be the difference between keeping a tooth and losing it. Being prepared is always the best course of action.
Stubbs Family Dentistry Helps Keep You on Your Routine
At Stubbs Family Dentistry, we believe in a comprehensive approach to health. We want to help you maintain strong oral health, which leads to better overall health. We'll help you establish a care routine that serves your teeth. If you need emergency dental services, our team can help with that too. To schedule an appointment for a checkup, contact Stubbs Family Dentistry in West Allis, WI at 414-541-8250.