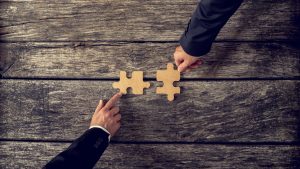 You you missing teeth from your smile? Throughout your life, your teeth can become damaged, broken, or even missing. Serious decay can cause teeth to fall out. In these cases, you may be faced with some tough decisions. Missing teeth can necessitate lifestyle changes and cause pain. They also disrupt your smile, and can cause a lack of confidence. You don't want this condition to rule your life. You need a solution for missing teeth. The best thing you can do is learn more about your options. Depending on your situation and the severity of your tooth loss, you can find the right solution for you.
Replacing Your Missing Teeth Is Important for Your Oral Health
First, it's important to note that replacing your missing teeth is the right move for your oral health. Of course replacing missing teeth allows you to comfortably eat the foods you enjoy, and it repairs your smile in the process. Adding a dental prosthetic also provides structural support. When you have missing teeth, your remaining teeth can begin to shift out of alignment over time. This causes changes in your bite and can make your teeth more difficult to clean. Replacing missing teeth is vital.
Dental Bridges and Dentures Provide Tooth Loss Solutions
Dental bridges and dentures are prosthetic tooth replacement options for people who have lost multiple teeth. A bridge uses surrounding teeth for support while holding a replacement tooth (or series of teeth) in place. Dentures can replace the teeth on an entire dental ridge (top or bottom of the mouth). This is an efficient, effective prosthetic option for those who have suffered extensive tooth loss.
Dental Implants Are the Most Stable Tooth Replacement Option
The most life-like tooth replacement option is a dental implant. Dental implants are titanium posts that are inserted into your jaw bone. This gives them the root-like quality that a natural tooth would have. It adds stability and bite power to the implant, recreating the experience you'd expect from your original tooth. Your dentist will fabricate a dental crown to place over the implant and complete the restoration. When possible, dental implants are the way to go for tooth replacement.
Stubbs Family Dentistry Provides State-Of-The-Art Tooth Replacement
You'll feel so much better about the state of your oral health once you replace missing teeth. Your situation won't begin to improve until you start working with your dentist. Dr. Stubbs provides state-of-the-art prosthetic options to help you replace missing teeth. Dr. Stubbs specializes in implants — having completed numerous continuing education courses on the topic both domestically and abroad. To begin repairing your smile, contact the team at Stubbs Family Dentistry in West Allis, WI at 414-541-8250.