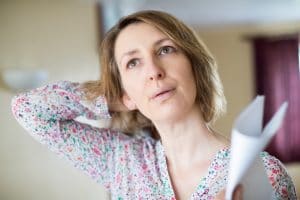 Dental staining is a common occurrence that affects many people throughout their adult life. Over time, your teeth can pick up stains from the food and drinks that you consume. Your lifestyle habits, such as smoking, can also contribute to dental staining. Staining can create teeth that are yellow or discolored in appearance. This blemish on your smile may cause you to feel self-conscious. You may not feel as comfortable in social settings. If teeth stains are holding you back from enjoying life, it's time to consider teeth whitening. Whitening through your dentist is convenient and delivers high-quality results.
Where Do Dental Stains Come From?
It's important to understand where dental stains come from and how they develop. This way, you can better battle back against discoloration. Staining can occur on your dental enamel — either intrinsically or extrinsically. Extrinsic stains happen when the pigmentation (most often from food and drinks) becomes trapped in the porous surface of your enamel. Whitening treatment bleaches this unsightly pigment to give you the white appearance you're after. Intrinsic stains are not as susceptible to teeth whitening, and are often caused by medication or a medical condition.
Teeth Whitening Can Be Performed at Home on Your Time
Teeth whitening treatments bleach the discoloration in your enamel to brighten your smile. If you are interested in teeth whitening, you'll be happy to know that the treatment can be performed at home, on your schedule. Your dentist can give you a take-home whitening kit. You'll fill the whitening trays with gel or solution and wear them for 30-45 minutes per day. This means you can whiten on your time. In just a couple weeks, you're likely to notice a much brighter smile.
Discuss Teeth Whitening at Stubbs Family Dentistry
If you're done letting dental discoloration hold you back, Stubbs Family Dentistry is ready for you. Dr. Stubbs and his team offer complimentary cosmetic dentistry consultations during which you can develop a treatment plan that addresses your needs. At home whitening can deliver powerful results with a short treatment timetable. Schedule an appointment to discuss whitening by contacting Stubbs Family Dentistry in West Allis, WI at 414-541-8250.