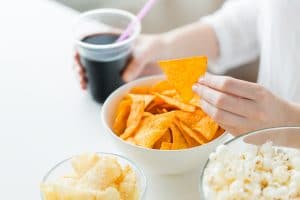 Suffering adult tooth loss at any stage of your life is frustrating. The initial experience can be painful, both emotionally and physically. Then you have to deal with the fallout from the problem. A missing tooth can cause sensitivity and make it more difficult to chew and enjoy your favorite foods. Spacing issues and pressure pockets create even more headaches for you to manage. You need a tooth replacement solution that repairs the damage done by tooth loss. Dental implants allow you to recover and live your life unrestricted.
Dental Implants Offer a Comprehensive Recovery from Tooth Loss
Dental implants are an ideal solution for tooth loss because they take into account each part of the tooth that you lost. When you elect to have a dental implant placed, your dentist will surgically implant a small titanium post that serves as the base for your restoration. The implant is placed within your jawbone, so it can actually add structure and integrity to the jaw. After the implant is in place, your dentist will add a dental crown atop the titanium post to complete the look. The result is a sturdy tooth that functions and looks like the surrounding teeth.
Dental Implants Don't Have the Same Restrictions that Some Other Tooth Replacements Do
This is what sets dental implants apart from your other options. If you elect to have a dental bridge or dentures fabricated to replace missing teeth, you may not enjoy a total recovery from tooth loss. While these tooth replacements do achieve an esthetic replacement, they don't provide the same functionality. They may prevent shits if your tooth position, but the fabrications don't have the same strength as implants since they don't have the root component. That means you still may have to consume a restricted diet.
Talk to Stubbs Family Dentistry About Dental Implant Options
No matter which tooth replacement option you choose, it's important that you act. If you don't replace your missing teeth, you may be in for more oral health problems. By working with the team at Stubbs Family Dentistry, you can choose a recovery option that works for you. Dr. Stubbs and his team offer professionalism and a personal touch. To schedule a consultation, contact Stubbs Family Dentistry in West Allis, WI at 414-541-8250.