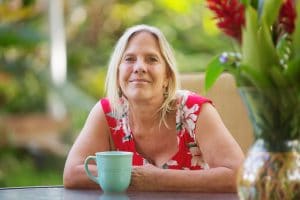 Your adult teeth have to stand the test of time, that's why it's so important to take care of your teeth continuously. Tooth decay is a long-term process that aggregates over time. Just because you're cavity-free now doesn't mean that you'll never have to deal with tooth decay. When you do suffer tooth decay, modern dentistry is here to help. Restorative dentistry provides all kinds of helpful solutions to fortify teeth that have been damaged by plaque. Dental crowns, root canal therapy, and dental fillings all allow your teeth to recovery from hardship.
Modern Dentistry Means Advanced Treatment for Tooth Recovery
When you experience tooth decay, it's important that you take notice and take action. Your condition won't improve until you remove the plaque from your teeth. You (and your dentist) have advanced treatment options at your disposal, so recovering from cavities and tooth decay is possible. It all starts with seeking help.
Fillings, Crowns, and Root Canal Therapy Provide Recovery for Damaged Teeth
Contemporary dental fillings allow your dentist to replace the enamel that has been worn away by bacteria with a strong, tooth-colored material. This way, no one has to know that you've suffered tooth decay.
For severe decay that leaves your tooth so damaged that it is no longer structurally sound, a dental crown provides a solution. The crown covers your worn down tooth and protects it from future damage. Again, aesthetically, the crown matches the appearance of your teeth, so it's discreet.
Root canal therapy removes bacterial infection from the deepest, most sensitive part of your tooth — the root canal. This is a vital step to take because the root canal connects to other oral tissue can can allow infection to spread if left untreated.
Stubbs Family Dentistry Provides West Allis with Restorative Dentistry
When your teeth have suffered decay and damage, Stubbs Family Dentistry can help you recover and get back to enjoying your smile. Advanced treatment options mean less pain and shorter recovery times. To give your teeth the help they need, contact Stubbs Family Dentistry in West Allis, WI by calling 414-541-8250.