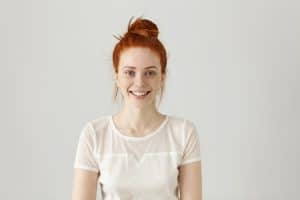 When it comes to appearances, sometimes people will go to extreme lengths to feel better about the way they look. Those extreme lengths aren't always the best move for your overall health, though. How many times have you heard about a fad diet, only to find out a couple months later that it has some serious, negative side effects. Before you take on a cosmetic project, you want to make sure it's the right decision for you. Teeth whitening is a great way to improve the quality and color of your smile. But is teeth whitening safe? You don't want to put your teeth at risk.
With the Care of a Professional, Teeth Whitening Is a Safe Way to Improve Your Smile
The method with which you whiten your teeth will determine the quality of experience you have. Working with a professional (your dentist) is the best way to achieve meaningful whitening results while ensuring a safe procedure. Many professionals endorse at-home bleaching treatments to whiten your teeth. These treatments take more time to produce results than in-office whitening, but they also lower the chances that you'll experience discomfort or sensitivity as part of the process.
Make Sure Your Teeth Are Healthy Before Undertaking a Whitening Treatment
Teeth whitening itself isn't dangerous or harmful if you work with a professional. However, your mindset can be harmful to the overall health of your teeth if you aren't careful. Teeth whitening is a way to brighten the appearance of healthy teeth. If you teeth need restorative work, teeth whitening is not a valid replacement option! If you have cavities or gum disease, simply fixing the appearance of your teeth won't make those problems go away. Be sure you're looking out for the health of your teeth, not just the aesthetic.
Schedule Teeth Whitening with Your West Allis Dentist
Dr. Stubbs and his staff have been helping patients get teeth whitening results safely for many years. Dr. Stubbs can discuss your personal situation with you and determine the best way to improve your smile. He can also ensure that your teeth are healthy and ready for whitening in the first place! If you'd like to schedule a consultation, contact Dr. Stubbs Family Dentistry in West Allis, WI at 414-541-8250 today.