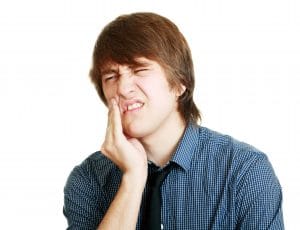 Many people live with tooth pain or discomfort for a long time before addressing the issue. It can be embarrassing or overwhelming to visit the dentist if you haven't done so for a long time, but getting problems resolved earlier is always better. Sometimes you face a problem that needs immediate attention — a dental emergency. This can include a variety of oral health conditions that cause pain, discomfort, or risk. When you have a dental emergency, you absolutely need to address the problem as soon as possible. Here's how to determine what qualifies as a dental emergency, and what you can do in these situations.
Different Types of Dental Emergencies
Dental Emergencies come in different forms. You may experience severe pain in a particular tooth. If you lose a filling, or notice an abscessed tooth, it would be best to act quickly. If you break or lose a tooth you shouldn't lose, that's absolutely an emergency. An emergency indicates that the situation needs to be resolved as soon as possible — often because these time-sensitive issues will be easier to fix right away.
If Your Situation Qualifies as a Dental Emergency, Act Quickly
Obviously it's best to schedule an appointment right when you notice the problem. A good emergency dentist will find a way to squeeze you into the schedule last-minute when the situation is severe. If you lose a tooth, filling, or crown, save it and attempt to hold it in place in your mouth to prevent dry socket. The same goes with any pieces you find in the case of a broken tooth — hold onto them, but you don't have to put them into place.
Do You Have an Emergency Dentist Ready?
Of course it's difficult to plan for emergencies. That's why it's best to have a standing dentist you can contact in case of a serious situation that requires immediate attention. Dr. Stubbs is that dentist for the residents of West Allis and surrounding communities. Dr. Stubbs can always fit extreme cases in last minute, or even see you after hours if the situation is dire. Don't wait, make Stubbs Family Dentistry in West Allis, WI your one-stop oral healthcare expert by setting up an appointment today — 414-541-8250.